Posted on December 9th, 2022 by International Student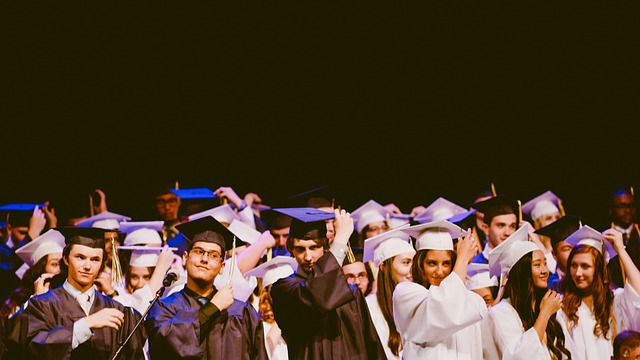 Studying abroad is a dream for millions of international students around the world. When you study abroad, you can gain insight into new cultures, customs, and languages. But most importantly international colleges help you reach your full potential which couldn't be achieved at home.
This is because colleges like Harvard, the University of Oxford, and Cambridge offer courses that are taught by the best professors in the world. The great thing about these institutions is that you get an opportunity to learn from diverse backgrounds, allowing for a more comprehensive educational experience.
It's not only good for your career but also great for personal growth. You'll learn to be more open-minded, resilient, and flexible in ways that can never be achieved at home.
So if you are planning to study abroad, there are too many great places that you should consider. It can be confusing to pick the right destination. To make your decision easier, we will be sharing some of the best countries in the world to study abroad in.
Why should you consider studying abroad?
There are numerous benefits to studying abroad, which cannot be experienced by studying in your home country. It's not just about high-quality education and experiences that you can gain, but also the opportunity to develop cultural understanding, independence, and self-confidence
Here are a few reasons why studying abroad is one of the best decisions you can make:
1. Diverse Cultural Experiences
By studying abroad, you get the chance to immerse yourself in a completely different culture. This can be very useful for developing an appreciation of cultural diversity and learning how to interact with people from different backgrounds.
In addition, you will be meeting new people and learning their customs, trying new food, and gaining a better understanding of the way people live outside of your home country. You'll be able to see the world in a different light which is invaluable for future success.
2. Language Development
Studying abroad gives you the opportunity to learn another language or improve upon the language you already know. It is an excellent way to gain confidence in using a new language and can help you open up many doors for opportunities in the future.
Learning another language also allows you to better understand different cultures, which is especially important when it comes to communicating with people who come from other countries. This can be very beneficial for your professional and personal life.
3. Improved Job Prospects
Studying abroad can also give you an edge in the job market since employers often see international experience as a valuable asset for their company. You may be able to gain access to internships or job opportunities that would otherwise have been unavailable to you.
4. You can beat your competition
By studying abroad, you'll gain an advantage over other students who are competing for the same jobs. Employers will be more likely to hire someone who has taken the initiative and invested in their own education, by going abroad. Certificates from foreign universities will also boost your resume, and make you stand out from other candidates.
5. High-quality education
Universities like the University of Oxford, Cambridge University, and the London School of Economics have some of the best programs in the world. Studying abroad gives you access to these world-class universities and the chance to develop your skills with peers from all around the globe.
6. Studying abroad is not as expensive as you think
Countries like Germany, France, and Spain have some of the lowest tuition fees in Europe. Even if you don't have the financial resources to study abroad, there are many scholarships and grants available for international students that can help you make your dreams of studying abroad.
All you have to do is improve your grades, take the right tests, improve your communication skills and make sure your application is well-crafted. With some hard work and dedication, you can easily turn your dreams of studying abroad into a reality.
Best countries to study abroad for international students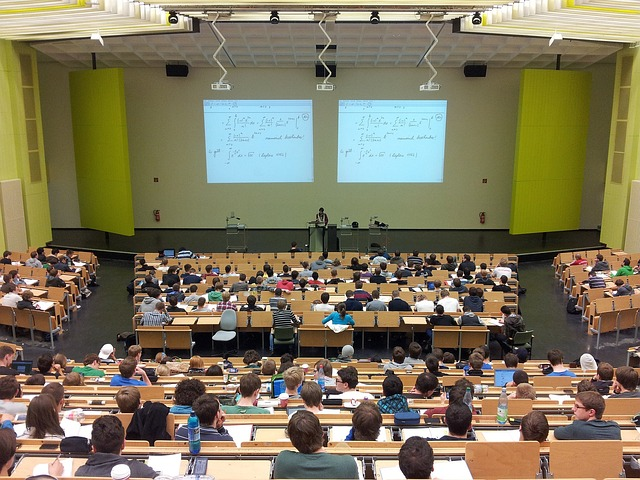 So now that we know why studying abroad is such a great opportunity, let's take a look at some of the best countries to study abroad for international students.
1. The United States
If are planning to study in the United States, you've already made a great decision. The US is home to some of the world's best universities, such as Harvard, Yale, and Stanford. In addition, the US is a multicultural country with plenty of cultural attractions, excellent job opportunities, and world-renowned research institutions.
Now when it comes to the cost of studying in the US, it can be quite expensive. The US is one of the most expensive countries in the world in terms of both studying and living.
However, if you manage to maintain good grades and apply for scholarships, you may be able to reduce your expenses significantly. In addition, you can take education loans from both federal and private lenders.
When it comes to education, there is no doubt that the US is one of the best countries in the world. From master's to Ph.D., to post-doctoral programs, the US offers some of the highest quality education in the world. The country also offers hundreds of courses such as computer science, engineering, finance, education, medical science, business, etc…
2. Canada
Canada is one of the best places to study abroad for international students. The country is renowned for its high-quality education, excellent job opportunities, and multicultural environment.
Canada also offers some of the most affordable tuition fees in comparison to other countries like the US or UK. In addition, there are plenty of scholarships available for international students so you can reduce your expenses even further.
Canada is the home of some of the top universities in the world like the University of Toronto, McGill University, and the University of British Columbia. These universities offer some of the best courses in the world such as engineering, computer science, finance, economics, business studies, etc.
Canada has a friendly and safe environment for international students, and the country's high quality of life makes it a great place to live in. It's almost the same as the US but a lot cheaper and with fewer restrictions.
3. The UK
The UK is known as one of the top destinations for international students. With a diverse and multicultural society and excellent job opportunities, the UK is known for its high-quality education.
Top universities like the University of Oxford, Cambridge, and the University of London offer some of the best courses in the world. These universities also offer plenty of scholarships to international students who wish to pursue their studies in the UK.
The cost of living and tuition fees can be a bit expensive but there are plenty of ways to reduce your expenses. You can apply for grants and scholarships, choose a cheaper university or take part-time jobs to fund your studies.
Apart from its excellent education system, the UK is also known for its vibrant culture and history. There are plenty of places to explore like London's iconic landmarks, museums, galleries, and nightlife. The UK is home to some of the world's best-preserved medieval castles and cathedrals, making it the perfect destination for history buffs.
With its varied landscape and rich heritage, the UK is a great study-abroad destination for students from all over the world. It promises to be an unforgettable experience that will stay with you forever!
4. Germany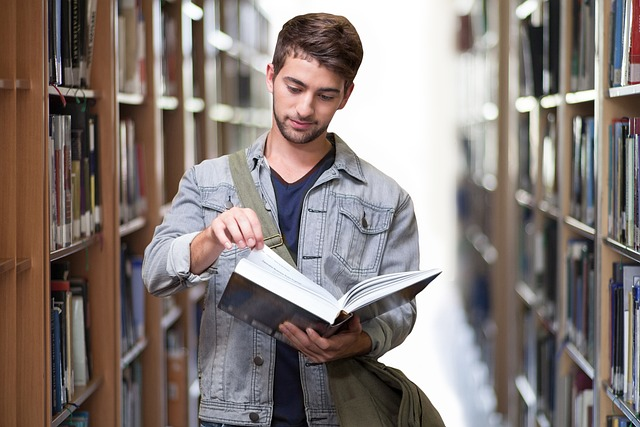 When it comes to the package of affordability and high-quality education, Germany is no doubt a great option. Known for its world-class universities and excellent research opportunities, Germany is one of the most popular study-abroad destinations in Europe.
The tuition fees for international students in Germany are much lower than in other countries, making it a cost-effective choice for students who wish to pursue their studies abroad. Furthermore, most universities offer scholarships to international students.
Apart from its world-class educational opportunities, Germany is also home to some of the world's most beautiful cities and stunning landscapes. From the romantic castles of Bavaria to the vibrant capital city of Berlin, there are plenty of places to explore in Germany.
The country is also known for its rich cultural heritage and vibrant nightlife. It is a great place for students who want to get an international experience and benefit from its excellent educational opportunities.
Some of the top universities in Germany include the University of Heidelberg, the Technical University of Munich, RWTH Aachen, and the Ludwig Maximilian University of Munich. These universities are some of the top choices for international students looking to study in Germany.
5. France
France is a country that has always been known for its culture, style, and beauty. With world-renowned universities such as the Sorbonne in Paris and prestigious grandes écoles like École normale supérieure de Lyon or CentraleSupélec, France can offer students an amazing learning experience.
The programs and courses on offer are diverse and students can find the perfect fit for their academic needs. The country also offers a wonderful culture, beautiful scenery, and plenty of opportunities to experience the French lifestyle. Whatever you choose to study in France, it is sure to be an enriching experience that will add great value to your degree.
The country is mostly known for business management and fashion, but also offers a range of technical and scientific fields. Additionally, the French government is actively promoting international student enrollment in their universities and offering grants for foreign applicants. This makes it easier for students to afford to study in France.
For those interested in exploring Europe during their stay, France is well connected with several other countries through both train and flight. This makes it easy for students to take advantage of the numerous travel opportunities within Europe.
Whether you're interested in deepening your academic knowledge or exploring new cultures, France is an excellent place to consider studying abroad. With its vibrant culture and world-renowned universities, France will be sure to provide an experience that you won't regret.
6. New Zealand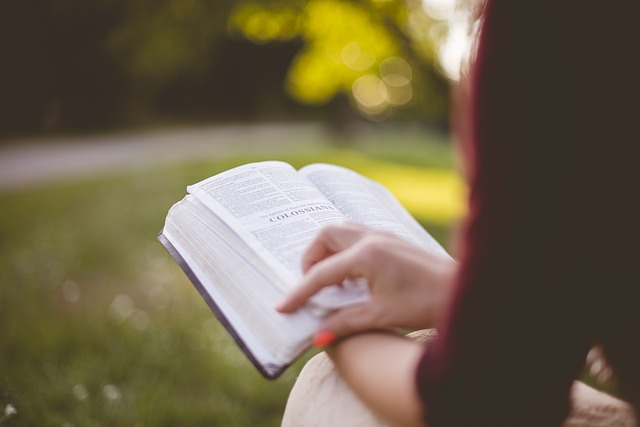 Located in the Southern Hemisphere, New Zealand is a small but fast-growing country that offers an abundance of opportunities for students to study abroad. The country boasts several top-notch universities such as the University of Auckland, Victoria University of Wellington, and the University of Otago.
New Zealand has one of the highest standards of living in the world and offers students a safe and secure environment to study in. The country also provides plenty of outdoor activities, from skiing and snowboarding in the winter to hiking and surfing in the summer.
The curriculum offered is both diverse and well-rounded with courses available in business, engineering, computer science, sciences, and humanities. Additionally, many universities offer the opportunity to study in a foreign language, giving students the chance to hone their skills and learn more about another culture.
On top of all that, New Zealand is incredibly beautiful with stunning landscapes and plenty of opportunities to explore nature. It's also very affordable for international students compared to some other countries in the area, making it an excellent choice for those looking to study abroad.
In New Zealand, students can find a unique learning experience that combines the best of both worlds – academic excellence, culture, and outdoor exploration. Whether you are looking for an adventure or a better education, New Zealand is sure to provide an unforgettable experience.
7. Australia
The land of kangaroos, koalas, and Opera House has a lot to offer for international students. Australia offers excellent education opportunities in all disciplines from sciences to arts & humanities.
Some of the top universities include the University of Melbourne, Australian National University, and Monash University. With its diverse culture, stunning beaches, and lively cities, you can have an incredible study abroad experience in Australia.
You can take advantage of Australian education opportunities such as participating in co-op programs, internships, and volunteer work programs. Plus, the cost of studying is relatively low compared to other places around the world.
Australia also promotes extra-curricular activities such as sports and cultural events that you can participate in during your free time. So if you're looking for a unique study abroad experience, Australia is the perfect destination for you!
With universities offering top-notch education and its abundance of culture, Australia should not be overlooked when considering where to study abroad. Have a great time exploring the land down under!
8. Spain
With a rich history, sunny beaches, and an abundance of tapas, Spain is a great destination to study abroad.
Spain offers excellent higher education opportunities in all areas from business to engineering. Some of the top universities include the University of Barcelona and the Complutense University of Madrid. Spain is also hugely popular for its language learning options.
The country's relaxed lifestyle and affordable living costs make it an attractive destination for international students. And with its vibrant culture, you can have a great time exploring the streets of Madrid or relaxing on the beaches of Valencia.
No matter what kind of student you are, Spain has something for you. From international student exchange programs to postgraduate studies, Spain has something for everyone.
In addition to the excellent education opportunities, studying in Spain also provides a unique cultural experience with festivals and celebrations taking place throughout the year. Plus, the cost of living is relatively low compared to other places around the world.
So if you're looking for a unique cultural experience, Spain could be the perfect study-abroad destination for you!
9. Italy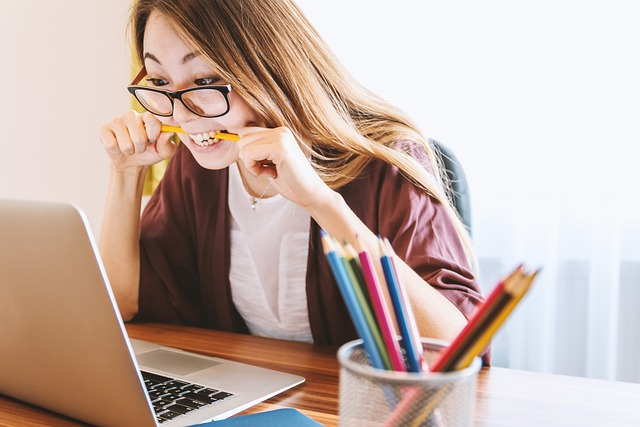 If you have plans to study in Europe, Italy is a great place to consider. The country has a long and rich history, which you can explore while studying in the land of pasta and pizzas.
You can soak up the culture of Rome and experience the beauty of Venice while honing your academic skills. All universities in Italy offer courses in English or Italian, so you have an array of choices for your degree program.
Some of the top colleges in the country are Sapienza University of Rome, Università di Bologna, and the Polytechnic University of Milan. Apart from the prestigious universities, you can also explore art galleries, monuments, cafes, and churches while in Italy.
Italy is known for its various academic courses including the study of language, literature, vehicle engineering, and applied sciences. You can pursue any degree of your choice in one of the most beautiful places on earth.
Also, job opportunities in Italy are quite lucrative. You can gain the necessary skills and experience to further your career goals in this amazing country.
Italy is a great place for students who want to combine cultural exploration with academic excellence. Once you explore its vibrant cities, study in one of its renowned universities and earn your degree, you will never forget the wonderful time you had in Italy.
10. China
The manufacturing giant China is not behind any country when it comes to offering world-class education. You can find some of the most renowned universities in China and explore its culture, language, and history while pursuing your degree.
The country has top colleges like Tsinghua University, Peking University, Fudan University, Shanghai Jiao Tong University, and many more. All these universities offer courses in English and Chinese, so you can pick the one which suits your needs the best.
China is known for its technical courses and engineering degrees. You can choose from a wide range of programs such as electrical engineering, computer science, biotechnology, product design studies, and automobile engineering.
Jobs opportunities in China are also quite attractive. Once you earn your degree, you can apply for jobs in the manufacturing companies in the country or choose to stay on as a professor in one of its universities.
With a deep history and culture, China offers a great opportunity to explore the country while pursuing your studies. If you wish to gain an edge in engineering or technical degrees, then China is the best place for you.
In addition to all of that, China is very affordable in terms of living and tuition expenses. So, if you are looking for a great place to study abroad without putting too much strain on your pocket, then China is certainly worth considering.
Conclusion
So there you have it! These are the top 10 destinations when it comes to studying abroad. Each of these countries offers a unique experience and something that you won't find anywhere else. Whether it is the culture, language, or academic excellence, these 10 countries can offer you an amazing education experience. So, if you are looking to pursue your studies in another country, then these are some great destinations that you should consider. Good luck and have fun!
Other Interesting Posts:
One Response to "Best Places to Study Abroad"
Maelle Malard Says:
December 12th, 2022 at 2:13 am

thank you for your advice! I recommended your article to a student who wants to study abroad !!
Leave a Reply