Posted on November 16th, 2022 by International Student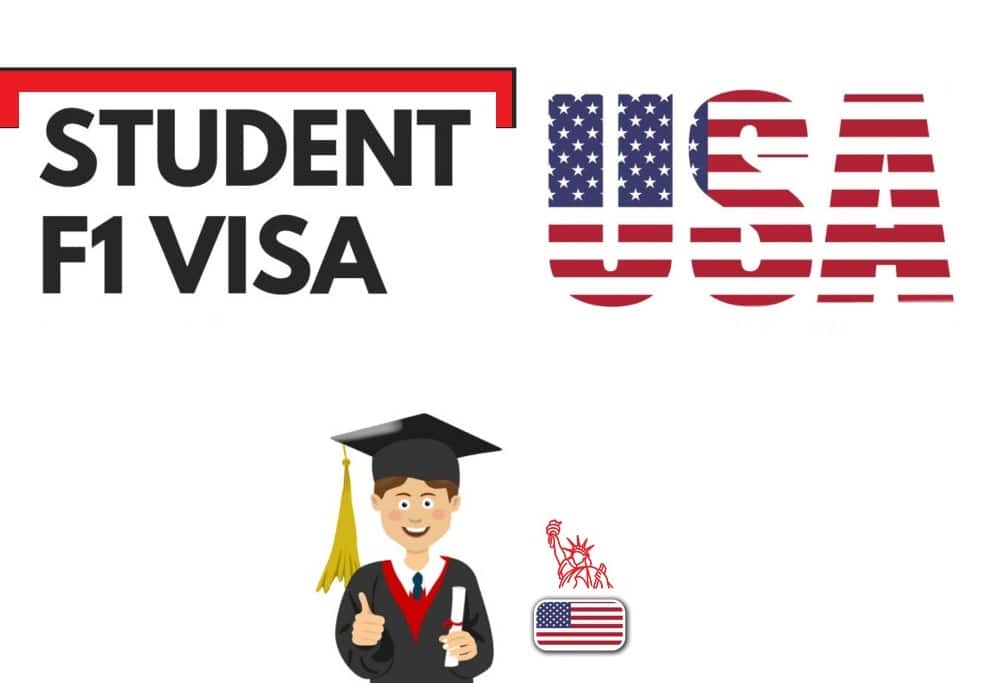 Applying for an F-1 student visa is essential for any international student contemplating attending university in the United States.
If you put in the time and effort, you can join the more than one million overseas students now enrolled in U.S. universities. To get you started, we have compiled this detailed guide to US visas to explain what an F-1 visa is, how the F-1 visa process works, and what documentation is needed to apply for an F-1 visa.
What Is an F-1 Visa?
The United States Department of State issues non-immigrant F-1 student visas to foreign nationals so they may enter the country to attend a SEVP-approved school (SEVP). To apply for an F-1 visa, you must first have been accepted to study at an approved university or college in the United States.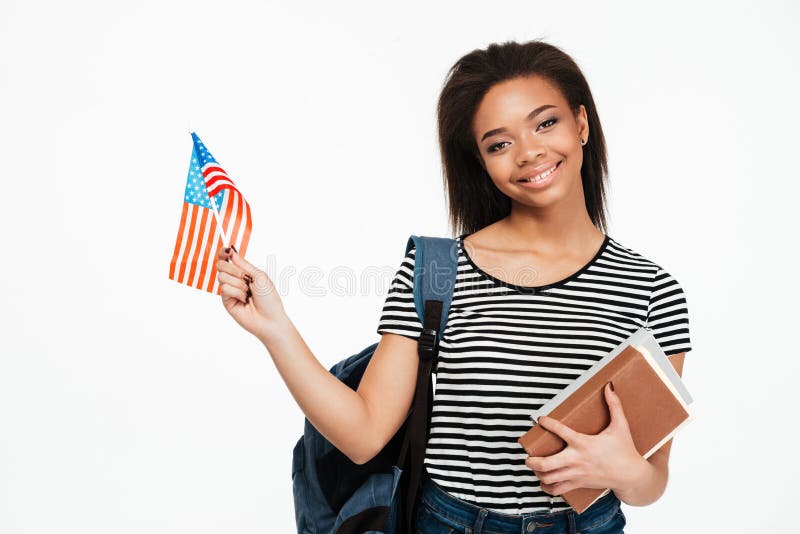 The length of time you can stay in the country as an F-1 student depends on the kind of study you choose. The program's termination date will be shown on the I-20 form that your chosen school will furnish you with. If you want to stay in the United States for as long as possible after finishing your degree, you must do so before the expiration date.
Once you graduate, you might be able to apply for a period of optional practical training (OPT). Obtaining this visa will allow you to work in the United States for up to a year in a field connected to your studies.
If you have a degree in a STEM discipline, you may ask to work for an additional two years in a related field. You are expected to return home within 60 days of graduation, barring extensions or further training. Shorelight can advise you on your post-graduation F-1 visa options if you're interested.
F-1 Visa Requirements
If you intend to apply for an F-1 student visa, there are several regulations you must follow. For your application to be considered, you must satisfy the following criteria:
Institution certification—Your intended school must be recognized by SEVP Immigration & Customs Enforcement if you want to study in the US.
Full-time enrollment—Full-time status at the school for the current academic semester is required.
English language proficiency—You need to have a test result that demonstrates proficiency in English at or above what is required by the school you plan to attend.
Sufficient funding—You must show that you have access to adequate finances to cover your tuition and living costs in the United States.
Valid passport—Travel to the United States requires that your passport be valid for at least six months after your program ends.
Home country residency—To graduate, you must have a place to call home in your home nation.
Types of USA Student visa
F Student Visa: For people considering enrolling in a degree program at a recognized university or college or taking English classes at a language school.
M Student Visa: for individuals interested in pursuing a course of study or training that is not of an academic or vocational nature.
To enter the United States for academic purposes with one of the above Visas.
F-1 Visa Application Process
1. Apply to a SEVP-approved institution
As an international student, choose a US government-accredited institution and program (SEVP). Accreditation guarantees other institutions, professional groups, businesses, and government agencies worldwide accept your degree. SEVP-approved colleges can enrol students in SEVIS and furnish visa paperwork. Find accredited schools to Study in the States. The US does not use a coordinated university application system, so you must apply to each college separately.
2. Pay the SEVIS fee
The SEVIS fee must be paid at least three days before submitting your US visa application. The filing of a paper or electronic form is required for the fee payment. The US Immigration and Customs Enforcement (ICE) SEVP website provides access to both. Enter all information exactly as it appears on your I-20 or DS-2019.
As of this writing, the I-901 charge is US$200 for F/M visa holders and US$180 for J student visa holders. For those on a J visa working as camp counsellors, au pairs, or engaging in other summer jobs or travel, the fee is reduced to $35.
Payment options such as debit/credit card, check foreign money order, and Western Union Quick Pay are detailed on the website. After you have paid the charge, you can go back to the website to view your payment status. In some cases, a third party (such as a sponsor) may be asked to cover the cost of the application. A receipt from the person or organization that paid the charge on your behalf should be provided.
3. Complete a US student visa application
After receiving your SEVIS form and paying the SEVIS fee, you can schedule an appointment at a US consulate or embassy abroad to apply for a US student visa. Regardless of when your program is scheduled to begin, applying as early as possible is advisable because visa processing times might be unpredictable. There is a 120-day window in which your visa application can be processed.
From this page, you can navigate to the relevant national website for applying for a US student visa in most countries in the world. Even if your nation isn't on the list, the US Embassy's website should be able to help you locate a consulate or embassy there.
4. Pay the visa application fee
Machine Readable Visa Fee (or just MRV charge) is another name for the visa application fee. Before submitting any money, check the website of the embassy or consulate where you intend to submit it to see what options are available for paying the cost.
The non-refundable, non-transferable visa application cost can be paid in one of three ways:
Physically at an approved bank
By phone
Online
If you come across the phrase "visa issuance fee based on reciprocity" during your search, know that it does not apply to those applying for an F1, F2, M1, M2, J1, or J2 visa. When you go in for your visa interview, you'll need to have the receipt for the MRV cost. To qualify for a waiver of the J visa application cost, applicants must be engaged in a USAID program or a federally financed educational and cultural exchange program with a serial number beginning with G-1, G-2, G-3, or G-7.
5. Schedule and attend a US student visa interview
Arranging and attending a visa interview is the final step in obtaining a student visa to the United States. You can do this through the embassy's website or by calling them directly. In either scenario, you'll want to be sure you have your MRV fee number before proceeding with the payment.
Getting your visa approved is impossible without first meeting with a consular officer. It is not a problem if the US consulate or embassy where you originally applied for your visa is not the same one where you will be attending your visa interview. Your DS-160 barcode can be scanned at any US embassy or consulate to see your profile. However, if you are applying for a visa from outside your country of permanent residence, you should know that it may be difficult to be approved. Visa appointment waiting times change based on country, time of year, and type of visa being sought.
Documents for the visa interview
Make sure you have everything you need for your visa interview by checking the embassy website or consulate where you plan to apply. Examples of such paperwork could be:
Keep your passport valid for at least six months after your planned departure from the United States. Each individual visa applicant with a passport containing more than one traveler must submit an individual application. Your current and previous passports may be required as well.
A valid signature on Form I-20 or DS-2019 from SEVIS (separate forms for spouses and children are also required).
The DS-7002 Form (for J-1 Trainee and Intern visa applicants only)
Receipt for the SEVIS Fee
Confirmation of DS-160 application, with application ID and barcode
l Invoice Receipt for MRV Fee Payment
1-2 photographs in the format outlined in the photograph requirements.
A printed copy of your visa interview appointment letter. Printing on picture paper is recommended.
Also, make sure you have the required documents ready to submit:
Certificates and transcripts from all colleges and universities you've ever attended.
Scores from any requisite standardized examinations taken by the student, such as the Test of English as a Foreign Language (TOEFL), Graduate Record Examinations (GRE), Graduate Management Admission Test (GMAT), etc.
Proof that you or your sponsor (i.e. parents or a government sponsor) have the resources to support your tuition, travel, and living costs for the duration of your stay in the United States.
If you choose, you may also provide a written list of your relevant work and educational history.
Entering the United States
Unfortunately, even with a visa, U.S. entrance is not guaranteed. A visa is only good for requesting permission to enter the United States at a U.S. port of entry (often an airport). U.S. Customs and Border Protection (CBP) officers working for the Department of Homeland Security (DHS) at the point of entry can grant or revoke entry into the country.
A CBP officer will make this determination when you deliver your passport, visa, and Form I-20 at the point of entry. The CBP officer will provide you with an admission stamp or paper Form I-94, Arrival/Departure Record, once you have been granted entry into the United States.
Visit the CBP website and navigate to the Arrival Procedures for Students or Exchange Visitors section for information on entry requirements and procedures for students entering the United States with an F or M visa. Review the CBP website to learn about entry and exit regulations, limits on food and agricultural products, other restricted/prohibited goods, and more.
Maintaining F-1 Visa Status
You must take responsibility for keeping your F-1 status as an international student if you want to stay in the United States and finish your education.
To do so, you must follow the terms and restrictions of your F-1 visa and the university's regulations and codes of behaviour.
When entering the US:
Remember to arrive in the United States no more than 30 days before your program begins.
Contact your authorized school official as soon as you arrive in the country (DSO).
Please remember to contact your university's designated school official (DSO) after you've arrived on campus, well before your official start date.
While studying in the US:
Keep up your good attendance and grade point average by working hard in school. Please let us know if there is any subject in which you need assistance.
Talk to your DSO about possible extension options if you need more time to finish your program than the end date shown on your I-20 allows.
Committing to a full course of study is important when classes are in session. Talk to your DSO before dropping or switching classes.
Can F-1 International Students Work in the US?
As a holder of an F-1 student visa, you will be permitted to gain employment in the United States. However, some regulations must be followed to maintain your F-1 visa:
While classes are in session, you are limited to on-campus part-time employment. No more than 20 hours of employment per week are allowed. With your school's permission, you might be able to find employment outside from campus.
14 Responses to "The Student Visa in USA"
Leave a Reply