Posted on October 14th, 2022 by International Student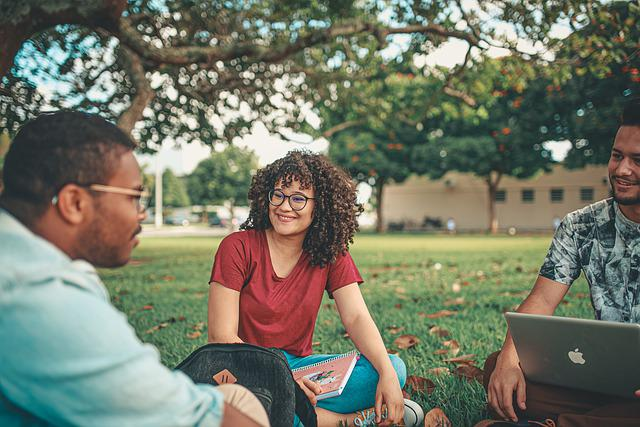 People often refer to the United States as the "land of endless possibilities," Reading this suggests that you agree with this description. More than 4,500 colleges and universities in the United States provide undergraduate degrees. The difficulty with having an infinite number of options is that, at some point, you will need to decide which one you want to pursue.
Every day, international students from other countries fantasize about attending prestigious universities such as Harvard, Stanford, MIT, and Caltech. These are just some of the prominent names. Let's say you're one of them and finally decided to turn your ambitions into reality. How do you select the best university in the United States when there are so many outstanding institutions from which to pick?
Make sure you've identified your passions
Do not underestimate the significance of your gut feelings! You will spend the next three to six years studying your topic, so you must ensure that your head and heart are on the same page.
This is true even though you have always been taught that choices of this kind should be founded on rational analysis. You'll likely end up working in the industry you decide to major in, so your best bet is to zero in on an area that excites you and then figure out how to make the rest of your education fit into that.
You need to be really honest with yourself and ask yourself whether you can actually picture yourself pursuing an education and making a successful career in the sector that you have selected. If you answered yes to any of these questions, you've already accomplished the most significant step.
Shortlist the best US universities in your subject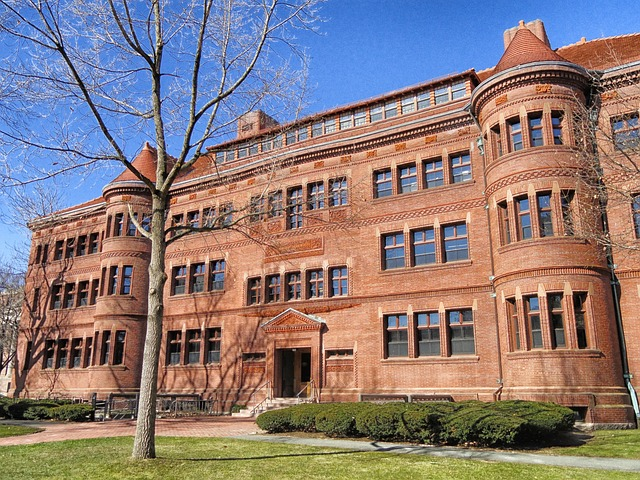 It is time for you to begin your search for schools in the United States now that you have decided on the field of study you want to pursue there. University and subject-specific rankings may be beneficial methods to locate schools in the United States of America that are a good fit for you.
You should also remember that for a college or university in the United States to be permitted to admit international students, and it must first get certification from the Student and Exchange Visitor Program. Create a prioritized list of the educational establishments you are interested in, then investigate each in great detail.
Check the websites of the educational institutions you are interested in attending for official information, course prospectuses, and even student forums for additional "insider" suggestions. If at all possible, make an effort to get in touch with former students. Their anecdotes are significant because they might provide insight into the possible outcomes of your own future.
You may also connect with universities, as well as present students and former students, by making use of the many social media networks. Examine the universities' interactions with students and the kinds of information they make available by going to their Facebook profiles or following them on Twitter. The university sites on LinkedIn may also be helpful since you can research for international students and graduates there and see what kinds of jobs they have gone on to pursue.
Even if no one guideline applies to everyone, you may locate the most significant institutions in the United States with the aid of any of these resources.
Access the course content
Many prospective international students make the mistake of not researching the curriculum of their chosen major before applying to a college or university. As a result, they are left unsatisfied after they enroll.
Even if you're set on attending that particular school, you should research the available major and minor programs to ensure they provide what you're looking for.
You may always contact the school itself if you have questions or concerns about the material you discover online or if you just want additional information.
After all, you'll be spending most of your time in class, so it seems to reason that you'd like to study the topics that pique your interest for two reasons: one, since it will make your time there more pleasant, and two, so that you may graduate with honors.
Consider the financial aspects
Do your research to see whether studying in the United States is within your financial means. The College Board estimates that the average cost of public university education for a student from outside the United States is $22,958.
There is a significant difference between this and the average annual cost of $31,231 at private, non-profit universities. Additional expenditures such as travel, lodging, and food would need to be added to this total.
However, just because you learn that some of the colleges in the United States you were considering are out of your price range doesn't mean you have to exclude them from consideration altogether. If you are well-prepared and don't miss the deadline, you can qualify for financial assistance at one of the many institutions in the USA.
It is also possible to find and apply for one of the numerous available study-abroad scholarships in the USA. Another option is to take out a loan or work part-time to meet ends. You only need to get a head start and do your homework to make the most of the available chances.
Check out the student accommodation US universities offer
For international students from other countries, the prospect of studying in a new country is as thrilling as it is terrifying. That's why getting a head start on your studies and gathering all the data you'll need to be comfortable throughout college is so important. On-campus housing is available at the vast majority of US institutions.
That's fantastic since you'll likely live in close quarters with other international students and have more opportunities to meet and get to know them in the kitchen. Before submitting your application to any college, ensure you've double-checked all the above information if you want to undergo the process.
Decide where you want to study in the US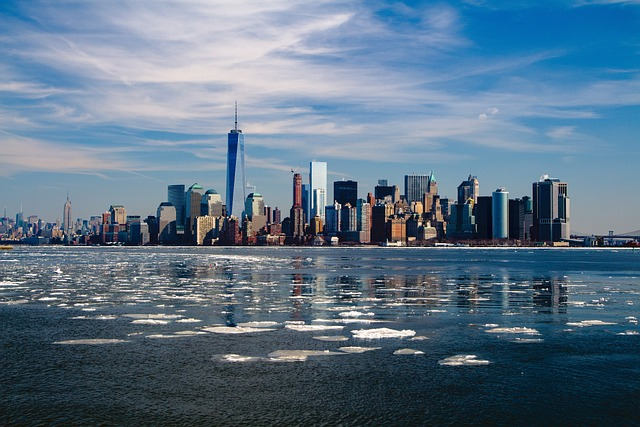 Location is also one of the most crucial considerations when picking a college or university in the USA. You have a desire to attend school in the USA, but every state and city in the country has its own distinct character, as well as its own culture, climate, economics, and history, among other things. Certain states are more appealing to international students from foreign countries than others.
Get information at college fairs, online events, and info sessions
If you're privileged, you may visit USA and study in the college that interests you. You might also attend a university expo in a nearby city to talk to admissions officers in person. Online forms of communication might be beneficial for a student studying abroad.
You may talk to university officials and current students face-to-face without leaving your house by participating in virtual university fairs or online information sessions like the QS World University Tour #Study in the USA virtual fair.
Academic Field (Major)
In the USA, undergraduates are not required to choose a major (primary study area) when they initially enroll at a university. However, whether you have a specific major in mind, you should check to see if any of the schools you apply to offer a degree in that field. Standard business programs and IT may be found at almost any university. However, you should plan ahead if marine biology or archaeology are among your areas of interest.
While some US colleges and universities focus on specific fields of study, the vast majority provide instruction in various disciplines. Practically always, you can work on your major while also pursuing other interests.
You might enroll in a school that caters specifically to your field of interest. Typically, a bachelor's degree in the arts and sciences is awarded in a traditional liberal arts college. These institutions also provide a unique opportunity to collaborate closely with faculty and their research.
Degrees & Graduate Schools
Double-check that you are targeting the appropriate degree program when gathering information and submitting an application. You are applying to undergraduate study if you have completed secondary education (high school) or have taken some college courses but have not yet received a degree.
This may be for a degree that takes as little as two years to complete or as long as four. Most of these courses of study need no further application beyond that required for general university admission.
Graduate programs consist of those leading to a Master's or Doctoral degree and are frequently referred to as "post-graduate." You must verify the graduate degree requirements of the institutions of interest.
You may not be able to keep up with the demands of full-time study if you enroll in a degree program that meets only on the weekends or in the evenings. (Most master's in business administration schools offer evenings and weekends classes.)
Standardized test scores from the GMAT (for graduate business schools) or GRE (for other graduate programs) are often required for admission to graduate school. You need the educational equivalent of a bachelor's degree to be eligible for these awards. In addition, your application, unlike for undergraduate admissions, must be sent directly to the department at the institution to which you are applying.
Academic Standards & Prestige
Competition for international students is fierce when applying to the most prominent schools in the USA. An admissions counselor can help you figure out whether you have a good shot of getting in.
Instead of insisting on entering one of the top 50 institutions in the USA, most international students would be better served by finding a reputable school where they would be intellectually challenged. Find out the requirements for getting into each school and how you fare. Inquire with your guidance counselor and current instructors about your chances of getting into the schools of your choice.
Keep in mind that academic achievement is a major factor in the admissions process at most institutions. Standardized exam scores are considered, but academic performance is given more weight. Your participation in outside activities will also be taken into account.
Location & Region
There may be significant effects of location and geography. You can spend a substantial portion of your life in the USA at your place of study, so it is essential to consider your options carefully. Take time to consider your preferences or at least the features you can live with. In terms of sheer numbers, the East and West Coasts of the USA are home to where the largest concentrations of international students are located.
Do you come from a place where the weather is consistently warm and humid? If so, you may consider relocating to New England, which is home to several prestigious educational institutions despite its chilly temperature. Consider not just the area but also the recreation opportunities.
Is there a particular kind of extracurricular cultural, athletic, or recreational activity you'd want to pursue? Visitors visiting mountain states like Colorado and Vermont may be interested in snow sports such as skiing and snowboarding. Others desire to be near the waves in Southern California or along Florida's Atlantic coast. San Francisco and New York City are popular destinations for theatergoers.
Places like New York and Los Angeles are popular among international students since they are near large concentrations of their own nationality. Some international students want to be in "Middle America," where they may experience a near-total change of pace culturally.
Some of the best research institutions in the USA are in unexpected places, such as Kansas, and Madison, Wisconsin. These cities are well-known "college towns" due to their cheap cost of living and excellent quality of life. However, they may not be prominent in other countries.
City, Suburb Or Town?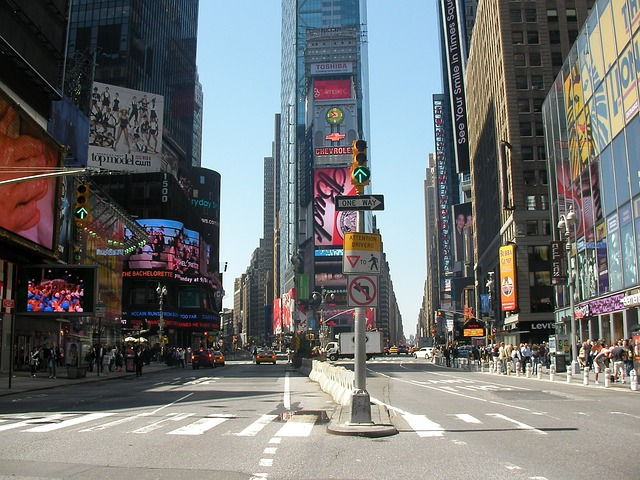 When narrowing down on the location problem, the kind of area may be just as significant as the region itself. Remember that most colleges are not situated in the heart of big cities like New York, San Francisco, or Chicago.
Thousands of international students from other countries study at the world's top institutions every year, and many of them are located in surprisingly tiny communities. Those from large urban centers may find this a challenging transition.
Although, every year, tens of thousands of international students choose to attend college in a local community. The vast majority of individuals can adjust to novel circumstances. Suburbs, which are residential regions located outside of big cities, might be a good middle ground since they are home to many desirable universities.
Suburbs provide the peace and quiet necessary for top-tier amenities while yet being accessible to the action of major urban hubs. Hundreds of educational institutions are located right in the middle of metropolitan and big city centers, so if city life is crucial to you, you can find something suitable.
Total Cost For Your Education
Tuition at prestigious private institutions is often more expensive than at a state university. Be as thorough as possible in estimating the whole cost of your education, which should include living expenditures. Most universities now have websites where such data may be found.
Several private schools provide affordable tuition in comparison to public colleges. The cost of living is generally lower and often much cheaper in locations distant from the East and West Coasts.
The University of California and California State University systems are two of the best in the world. They both feature a wide variety of campuses in beautiful settings around the state that provide affordable tuition. While the state of California may not be more expensive overall, the expense of living there may be double that of other states. It's essential that you can realize costs go up the year.
Large University Or Small College?
Large, elite research institutions are the first choice for international students. They are state-funded public universities. These might be considered valuable "brand names" on a résumé. Institutions such as Yale University and the University of California, Berkeley, are household names worldwide.
However, remember that you can access hundreds of smaller universities and colleges besides these huge institutions.
Most international students feel safer and more comfortable in the intimate settings and smaller class sizes offered by smaller universities. There are often fewer international students enrolled there than teachers, meaning more one-on-one time with your professors.
More technical fields, such as architecture and engineering, are offered at larger, research-oriented colleges. This aids in the bridging of cultural and academic gaps. It may be less of a culture shock at a smaller university.
And if they are public, you may expect to pay less for their education. These institutions will attract a more significant number of international students, increasing the likelihood that you may meet people from your own country within the student body.
Toefl Requirements (Or Toefl Waivers)
Taking the Test of English as a Foreign Language (TOEFL) is a cause of stress for most international students studying abroad. However, it is impossible to avoid if you have not been schooled in English. Program requirements vary by institution, with more prominent schools requiring a higher TOEFL score.
Before applying to a college or university, be sure you meet all of the prerequisites. Many prospective international students are drawn to schools that provide a TOEFL waiver—studying in the university's rigorous English program (or an associated English program) until the final level is usually required. However, several institutions have made exceptions for international students who attended private language schools like ELS Language Centers.
Accreditation
Recognizing whether or not a school has earned official recognition as meeting specific standards is crucial. Accreditation is a stamp of approval attesting that a particular educational institution or course is up to par. Credits earned at a school that is not accredited cannot be transferred to a school that is accredited.
It's possible that your native nation won't accept your credentials, making it difficult to get the job you desire. In the USA, higher education is not regulated by any central body or Ministry of Education.
Some jurisdictions provide authorization or approval to educational institutions; however, this often has more to do with administrative matters, such as funding and licensing, than it does with the quality of instruction provided. Instead, higher education institutions have banded together to create groups that determine their requirements.
Each college and university in the USA is graded by a group of experts known as "accrediting bodies."
Percentage of Graduates Accepted at Top Graduate Schools
When selecting a college, it is essential to ensure that you will get an education of the highest caliber and have a diverse range of career opportunities upon graduation.
Researching the admission rate of graduates is something you should consider doing, even if you are unsure right now about whether or not you will attend graduate school in the future. You will find that having confidence that you will have choices available after graduation is beneficial.
Special Athletic or Extracurricular Activities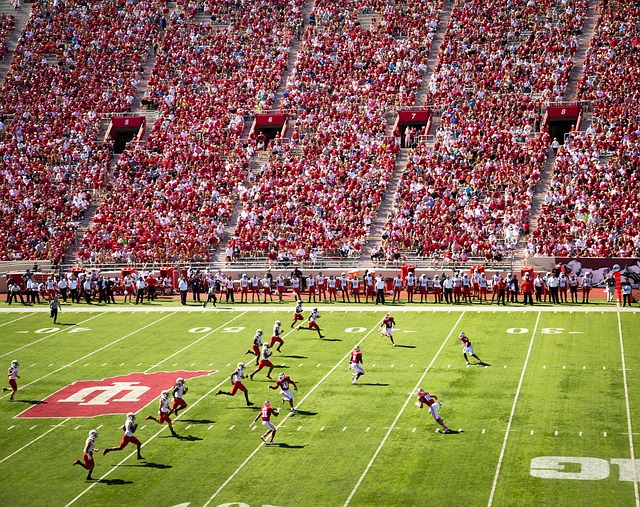 It's essential to research the availability of extracurricular activities on any college campus you're contemplating attending, whether you're already participating in them and want to continue doing so or want to try something new.
Do you know whether there are intramural sports teams at the school? Barbershop quartets? A group of belly dancers? Think carefully about whether or not the colleges you're considering provide programs that will allow you to pursue your specific areas of interest.
Retention and 4-Year Graduation Rate
Consider the proportion of first-year students who return for their second year and the percentage of those who graduate from that institution. A high rate of students leaving a college may indicate that it fails to provide for the requirements of a sizable portion of its student body.
You can also inquire about what proportion of students complete their degree in four years since this may vary from institution to institution. Consider if you are prepared to put in the extra effort and expense required to get your degree.
Safety
One of the most crucial considerations to make is one's safety. Even on college campuses, there has been a rise in the amount of crime that has occurred over the previous several years. When choosing a college, it is essential to investigate the area's record of criminal activity and determine what measures the school takes to safeguard the well-being of its students.
Conclusion
As presented in this article, studying in the USA interests international students. If you follow the steps explained, you can select the best university.
2 Responses to "How to select a school to study in the USA"
Delfon Says:
November 13th, 2022 at 7:57 am

Am from Timor lestes, I apply this because I wanna study in USA

Safinatu S Bah Says:
November 29th, 2022 at 10:42 am

I really want to futher my education in the US. I've been dreaming abut that for a very long time now I hope that I'm having the opportunity please consider my request. Hope to hear from you soon! Thank you. Best regards!
Leave a Reply