Posted on September 18th, 2020 by Connor Blay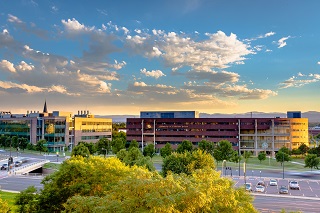 Centrally located in the U.S., Denver, Colorado is known for having an overall progressive attitude. The people are friendly, the city is livable, and it continues to grow and thrive as one of the most easily recognizable metropolises in the country, currently ranked #2 on U.S. News & World Report's list of 125 Best Places to Live in the U.S. Not to mention, the Rocky Mountains are quite literally in the city's backyard – it's hard to beat that view. The great news for students is that it's also known as one of the top academic hubs in the U.S. And, the even better news for international students is that the University of Colorado Denver (CU Denver) proudly welcomes you to its campus and is looking to expand its international community even more.
Why do international students from more than 65 countries thrive at CU Denver?
It's got top quality, in-demand programs in multiple remote & on-campus formats
It ensures a flexible and safe return to campus with the best practices for health & safety
Integrated services promote international student success, including OIA Virtual Services
It offers unique and customizable degree programs to match the current global job markets
Completion of high school or university coursework in the U.S. meets the university's English language proficiency requirement in many cases
One of America's largest airports, with direct flights from 190 U.S. cities and 28 international cities
Convenient public transportation, free for students (included in fees)
There are on-campus and OPT/STEM-OPT employment opportunities available
Online social media events & study sessions take place regularly on the CU Denver international channels
The Numbers Speak for Themselves
CU Denver is ranked among the top 5% of universities in the US with 9 of its graduate programs ranked in the top 100. Eligible graduate and undergraduate students can build their professional experience through 55 STEM-OPT eligible degree programs as well as CU Denver's 300+ business partners who seek alumni for employment.
No matter if your interests lie in Music Business, 3-D Animation, Public Health, Sports Management, Architecture, Engineering or one of the 150 undergraduate and graduate degree options tailored to your academic needs, the educational experience at CU Denver prepares you for success.
The Academics and Lifestyle
While studying at CU Denver, you'll meet new American and international friends, expanding your network. Whether you choose to study through remote, online, hybrid and on-campus program options, you're sure to study diligently and find academic support every step of the way. When it's time for fun, Colorado's annual 300 days of sunshine are perfect for hiking, biking, skiing, and dozens of other outdoor adventures for students.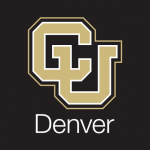 2 Responses to "Why Study at the University of Colorado Denver?"
Nandik Ismael Joress Says:
October 19th, 2020 at 10:29 am

Good evening. My name is Nandik Ismael Joress. I do English Law at the University of Soa, Cameroon. I'm in level 3 respectively. However, due to my incapacity to provide tuition fees and other expenses from International Student by Colorado University, am here to plead for a scholarship that might enable me to further my law studies in your respective University. It has always been my great passion to further my studies in your respective institution, but anytime I think of money, am confused. I hope you accept my sincere demand.

Connor Blay Says:
October 26th, 2020 at 1:07 pm

Hi Nandik! If you register for a free InternationalStudent.com account, you can view contact information for more than 1,600 international scholarships within our College Scholarship Search database. Find instructions on how to register and the search tool here.
Leave a Reply