Posted on October 2nd, 2020 by Connor Blay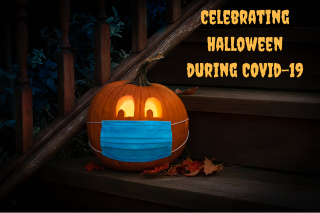 Yesterday, we entered October which of course means "Spooky Season" is here and Halloween is near. Since Halloween is my personal favorite holiday, naturally my mind started flowing with ideas to make this the best one yet. Then, a scary thought hit me. With no clear end to COVID-19 in sight, is Halloween canceled this year? The CDC is urging everyone to stick to social distancing guidelines and to avoid large gatherings. So, how are we to celebrate this frighteningly glorious holiday without breaking guidelines? I went back to the drawing board and thought of some ways that we can make this Halloween one to remember and still follow guidelines.
1. Have a Virtual Costume Contest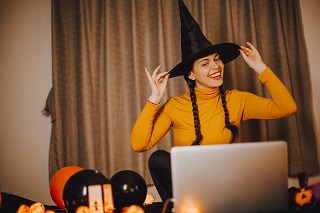 Dressing up is without a doubt one of the most exciting parts of Halloween. Consider organizing a virtual costume contest to show your friends what you've got. You can either do this via video chat or send pictures in a group message. Have everyone participating in the contest vote for their favorite costume (aside from their own) and the person with the most votes wins a prize.
2. Have a Virtual Party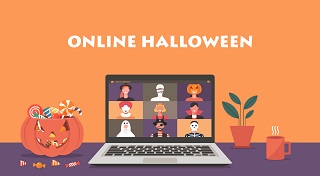 Halloween is always an exciting time for college parties. But while the CDC puts very small outdoor gatherings with masks and social distancing on its list of moderate risk activities, the lower risk way is to have a virtual gathering. Here are a few things you can do at your virtual party:
No Halloween party would be complete without a festive cocktail (only if you're of legal drinking age of course).
Carve pumpkins.
Play games like charades, virtual apple bobbing or a candy eating contest.
See who can create the best themed video chat background.
3. Have a Movie Night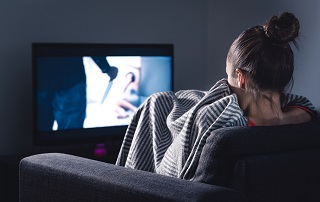 With Netflix's new free Netflix Party extension, you can simultaneously watch a Halloween movie with your friends. There are so many Halloween classics streaming in the US right now including The Addams Family, Scream and Goosebumps.
4. Decorate Your Space
This one may not be out of the ordinary for you to do during the Halloween season. But since you're already spending a lot of time at home, there's really no excuse not to go all out. Get inspired by others' decorations or get creative and make your own spooky scene.
5. Take a Virtual Haunted House Tour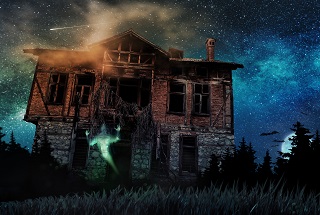 Once you have all of your decorations up, you'll probably want to show all of your friends via video chat. You can even make it a competition to see who has done the best job decorating their space. If you're yearning for a more traditional haunted house experience, you can even do a virtual tour of a real haunted house.
This year's Halloween might not be a typical one but it certainly isn't canceled, even if there's a phantom that goes by the name of COVID-19 wreaking havoc on the world. Hopefully, these five suggestions will help you make this Halloween a safe, healthy and memorable one.
3 Responses to "Celebrating Halloween During COVID-19"
Linda Williams Says:
October 26th, 2020 at 12:32 pm

It is evident that Halloween will not be the same and people have to adapt to different measures for own protection. I can imagine Halloween in masks and with social distancing… it is definitely going to be scaring though..

Connor Blay Says:
October 26th, 2020 at 1:14 pm

You're very right, Linda, things will certainly be different this time around. We hope that these alternative ways to celebrate can help with making this Halloween one to remember, despite the circumstances.

Lenard Leslie Carroll Says:
November 1st, 2020 at 1:18 am

I'm glad you put this out there. I think a lot of people think the pandemic is over, but it simply is not. That being said, you could still make special moments… well special. These examples are unique and could be fun. Something people will always remember.
Leave a Reply