Posted on January 24th, 2020 by Connor Blay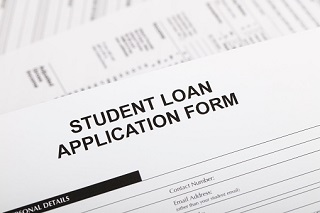 If you've started the search for financial aid, you know that most loans for international students will require a cosigner. The added stress of finding a cosigner is a lot to bear for international students like you who already have a lot to do before making the trip abroad. Thankfully, there are loans that don't require a cosigner available for students who don't have someone to cosign for them. To get you started, we'll tell you exactly what this kind of loan is and how to navigate the process of obtaining one.
Cosigner vs. No Cosigner
As mentioned, most of the loans available to international students will require a cosigner loan. So, what is a cosigner? When you take out a loan under your name, you will be known as the primary borrower. You will have the option to add a creditworthy cosigner as a back-up plan. Cosigners for loans act as another source for repayment if for some reason the primary borrower is unable to make their payments.
A no cosigner loan simply does not have this back-up plan in place. Without a cosigner, you will be the primary borrower and the only source for repayment. This means that the lender will only go to you when it's time for repayment and no one else.
Advantages of No Cosigner Loans
There are several reasons it can be beneficial to do a no cosigner loan over a traditional loan with a cosigner. With a loan that doesn't require a cosigner you can:
Not worry about finding a cosigner if you don't have one
Build your credit for the future
Forget about putting a cosigner's money and assets at risk
Learn valuable lessons about handling finances and budgeting
Take matters into your own hands
Disadvantages of No Cosigner Loans
While taking out a loan without a cosigner might give you personal gratification and valuable life skills, there are some disadvantages that come with this type of loan. Some of the disadvantages include:
The lack of a back-up plan
The risk you take with your credit
You're less likely to get approved by lenders if you aren't creditworthy
Steps You Should Take
Before taking the leap and applying for a no cosigner loan, you should know a few things about the process and what you'll need. The first step you'll want to take in the process is finding and comparing your options. Our International Student Loan Tool is an excellent resource to do this. Just give us a little bit of information about your US citizenship status, degree level, and where you'll be studying and we'll provide you with no cosigner loan options, if available.
Next, choose the best one for you and check your loan eligibility through the lender. If it turns out that you are eligible for the loan you need, you can then start the application process. For the application, you will need to have all of the following documents readily available:
Resume
University Transcripts (past and current)
Standardized Test Scores
University Invoice or Financial Summary
Employment Letter or Pay Stub
Address Verification
Your I-20 or Financial Plan
These items will help the lender determine if you're qualified for approval and how much money you will be allowed to borrow. The process can take up to a few weeks so be sure to plan in advance, especially if your need for a loan is time-sensitive.
Now that you know what a no cosigner loan is and the steps you should take to obtain one, it's time to start searching! What are you waiting for? 
6 Responses to "Getting a Student Loan Without a Cosigner"
Leave a Reply