Posted on July 25th, 2019 by Phu Nguyen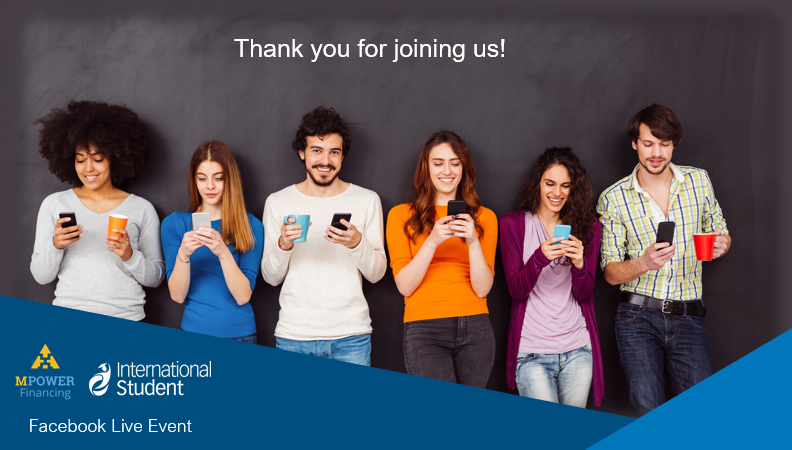 We would like to thank Lutz Braum for joining us on our Facebook Live event with MPOWER. Lutz, a former international student, has had a long career in financing and now shares his expertise by working with MPOWER Financial. Lutz helped answer many common loan questions as well as answer specific live questions from our audience.
International students were able to get answers to vital questions such as:
When should I apply for loans?
What are the criteria I have to meet to get a loan?
How do I use the loan to pay for school?
What is the likelihood of approval?
How does repayment work?
Can MPOWER help me with more than just loans?
If you weren't able to stream our Facebook Live event with MPOWER, the video is available through this link.
For more information on MPOWER and student loans, visit our International Student Loan resources. 
Thank you again to all who tuned in, and another big thanks to Lutz Braum and MPOWER for helping international students get the answers they needed!
No Responses to "Recap: Facebook Live Event With MPOWER"
Leave a Reply