Posted on August 4th, 2019 by Felicity Bradstock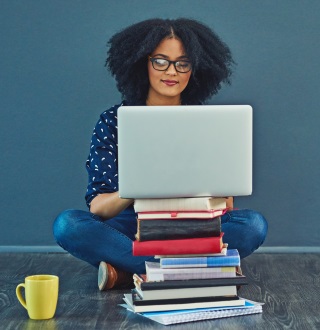 If you're trying to understand what textbook options for international students are available to you, you're in the right place. Each new academic year brings a long list of books you're required to buy or rent- which quickly adds up. Use these handy tips to find the materials you need at bargain prices and become an expert at renting and buying textbooks.
Use the Library Wisely
Firstly, check which are the core course textbooks that you'll be heavily using. There are often dozens of books listed on your course syllabus, but some only require one or two chapters of reading. For any books that you don't need to read in full, head to the library and take notes or make copies of the relevant chapters. There's no point buying a whole textbook just to have it sitting around collecting dust when you have a library full of relevant resources available to you.
E-books – Kindle
Times are changing and online textbooks are now widely available and often cheaper. One of the most popular options is the Amazon Kindle. Kindle can be used as a standalone device or as an app for your tablet or laptop. Online books are often cheaper than the paperback version making them increasingly popular. Kindle also has an unlimited membership available for $9.99 a month, giving you access to over a million books. This is a great option if you're a big reader and want access to textbooks as well as personal reading options. It's worth checking out if your textbooks are available under this option before purchasing to see whether you'd save money.
Shop on Amazon
Whether you're buying new or renting, textbooks are often cheaper on Amazon. You can quickly search online and compare different sellers or renters to find the best deal for you. Plus, if you need your books urgently (and cheaply) prime is a great option to get them right away and without a delivery charge. Buying online and having them delivered also means you don't have to struggle to lug them across campus.
Although Amazon is great, don't forget to shop around. Alternative websites to compare prices include Ebay, Chegg and Textbooks.
The Right Edition
Often the newest edition of the textbook will be more expensive with little change to the content. Do your research to check the difference between the new and previous edition to see if it contains the necessary information and get a discount.
Used Book Stores
Check on campus if they can recommend a local used book store. Book stores around colleges will often have lots of used academic materials available.
Book Store Memberships
If you're buying books in your school's book store check if they have a points card for you to collect rewards as you spend. Also make sure you compare local book stores to see which has the best membership perks and prices. Stick to the same store throughout your studies to build up loyalty points and get great discounts.
No Responses to "Textbook Options for International Students"
Leave a Reply