Posted on April 27th, 2018 by Jacqueline Schultz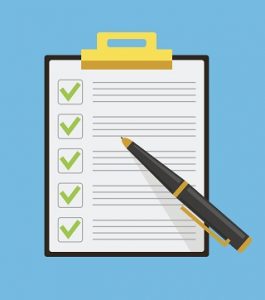 You are excited and ready to begin studying in the U.S. You have your admissions decision, your bags are packed and your flight has been booked. It can be easy to become wrapped up in the logistics of planning your international education, however, once everything is settled and processed, there are additional considerations when it comes to your success as an international student. It is important to keep an open mind when studying abroad in order to make the most of your studies and the experiences you have. You may also want to consider these 5 mistakes to avoid when studying in the U.S.
1. Not Doing Your Research Beforehand
International students have an incredible opportunity to become immersed in a completely different culture with a completely different education system. This makes it all the more important to do well-rounded research before leaving your home country. The United States has many different institution options available, a few factors to consider when making a decision about where to attend school include: size, location and educational opportunities.
It is important to take some time before you apply to research what type of school you are interested in attending. The U.S. offers large universities and small colleges, as well as community colleges and language schools. In addition, you should consider the area that you would like to live and learn in. Each of these factors will help determine what type of experience you have.
You may also find it useful to research a little bit about U.S. culture and the school you are attending. This can show a lot of initiative and be a conversation starter once you do arrive in the U.S.
2. Not Spending Enough Time with People From Outside Your Home Country
One of the most common mistakes that international students make is gravitating towards others who are more familiar. There are many reasons why international students tend to spend more time with others from their home country, such as ease of language, cultural connection and comfort. While this is definitely expected and understandable, it may defeat the purpose of studying in the U.S. as an international student.
As hard as it can be to meet new people and develop new relationships, colleges and universities provide unique methods of solving this dilemma. There are always different campus organizations for students to join. These clubs allow individuals with a common interest to meet each other and work together. Organizations are typically run by students, so you will also have the opportunity to grow into a leadership position, which will only enhance your college experience.
International students in particular may feel self-conscious due to cultural and language barriers. However, all college students are concerned with making new friends and being away from home for the first time. Invite your classmates to study with you in the library or your dorm, or, alternatively, invite your peers to take a coffee break. These extra efforts will build your confidence and help you meet new people.
3. Not Building Credit
One of the more overlooked opportunities as an international student is building credit. Having good credit indicates that you know how to manage money and may be particularly useful if you decide that you would like to stay in the U.S for multiple years. Building credit makes it easier for you to get a loan, buy a car and rent an apartment.
Even though it may be difficult to open a credit card with no credit history and as an international student, there are options available for you. Deserve provides a credit card specifically for college students that includes 1% cash back on all purchases, no annual fee, no cosigner and  no social security number for international students. In addition, college students may also benefit from Deserve's Amazon Prime Student subscription where you will be credited for your first six months!
4. Not Going Abroad
Studying abroad as an international student may sound a bit unusual. After all, you are an international student for all the same reasons that other students have for going abroad. However, there are many different reasons for international students to also study abroad. Studying abroad allows you to build close bonds with your peers that can last even when you return to your institution. Traveling opens up different perspectives and allows you to see another culture up close. Depending on what your school offers, you may also have the opportunity to "study abroad" in another city within the U.S.
Language study is another great reason to study abroad. If English is a second language, it may help to practice and study in another environment. The UK, Canada and Australia are three great choices to help you gain confidence in your English speaking skills. If English is your native language, studying abroad as an international student provides you with the perfect opportunity to learn a different language and in fact, immersion is often the best way to learn.
An economic incentive to studying abroad as an international student is the fact that you may never have the ability to travel the world as cheaply as when you are a student. Your institution may provide additional funding to cover additional travel expenses and you will be able to live and study at an already reduced rate since you are traveling with a study abroad group. In addition, there are many outside scholarships that you can apply for to help finance your education.
5. Not Utilizing Available Resources
The U.S. is a big country with a lot of different people, places and opportunities. As an international student, you should take advantage of the many resources available. One place to start is with your professors. It is important to build quality relationships with your professors and to seek them out. Not only will your grades and knowledge on each subject improve, but you will stand out as a student. This is important because you may need your professors to write letters of recommendation should you choose to attend graduate school or when you apply for postgraduate jobs.
It is also a good idea to take classes and build relationships outside of your major department. Even if you enter college with an idea of what you would like to study, taking classes outside of your major will allow you to learn and speak about different subjects. Liberal arts colleges typically require that students take a certain amount of general education courses for exactly this reason. If you are an undeclared major, general education classes are a great way to become exposed to a new subject you will appreciate.
Lastly, the United States offers many different places to travel to. Each area of the country has a distinct culture and activities to participate in. Traveling may be difficult as an international student, but is definitely worth the effort. You may be able to travel with your school, for an internship or with a friend. Regardless of how, if you are provided with an opportunity to travel throughout the U.S., take it!
Whenever you begin to tackle something new, it always seems like there are a lot of mistakes to avoid. Of course it is important to stay safe and conduct yourself in an appropriate way. However, college is also the time to do as much as you can! You should feel free to explore all the opportunities available to you, learn as much as you can and try new things.
30 Responses to "5 Mistakes to Avoid When Studying in the U.S."
Leave a Reply