Posted on September 22nd, 2017 by Rachel Rollins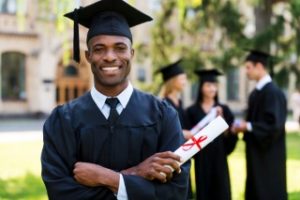 Are you a student that lives in Nigeria and want to study in the US? Good news! Northwest Missouri State University is touring throughout Nigeria and want to meet you. Below are the dates and location of where they will be visiting. Find a location that is closest to you and pre-register for the event for free!
Ladi Kwali Way, Abuja, Federal Capital Territory, Nigeria
Mon, September 25, 2017
9:00 AM – 3:00 PM WAT
1a Ozumba Mbadiwe Avenue Eti-Osa, Victoria Island, Lagos, Nigeria
Tue, September 26, 2017
9:00 AM – 2:30 PM WAT
38/40 Isaac John Street, Ikeja, Lagos, Nigeria
Wed, September 27, 2017
9:00 AM – 3:00 PM WAT
Come prepared for the College Fair
The best way to make the most out of your college fair is to come prepared. Your first step is to pre-register for the event before you go. All you need to do is choose the fair you wish to attend above. Once you're on the fair page click the green button on the right that says "Register." You'll have to fill out a quick form. Once you've completed the form share the event with friends and check your email to make sure that your registration went through!
Before the college fair it's a good idea to find out what colleges will be attending, like Northwest Missouri. During your first initial search make note of colleges that spark your interest. It could be anything from location, programs they offer or their campus life. Whatever speaks to you make a note to go and visit that college during the fair.
Now that you have your list of colleges that you are going to visit during the fair, come up with a few questions that are most important to you. Some questions you can ask are:
What is your tuition cost?

Is there an application fee?

Do you provide on-campus housing?

What is it like to study a certain program at their college?
The Day of the College Fair
Dress for success! Remember you're trying to make a good first impression so while attending the fair look your best and wear respectable clean clothes. Don't forget to bring paper and pencil to make notes about the colleges you visit. You'll also be giving out your contact information so you'll be writing a lot!
Northwest Missouri State University
Northwest Missouri State University will be attending all the fairs above and is definitely one of the colleges worth visiting! Their tuition cost is one of the lowest, especially for international students! If you're an undergrad your tuition cost will include not only your classes but a laptop, textbooks, housing and meals, insurance and airport pickup. They make sure that all their international students are taken care for and receive an affordable education.
Northwest Missouri State was also voted one of the top 30 schools to attend for Getting a Job after graduation. Their graduates earn from $31,500 to $43,400 a year!
Come to one of these fairs and meet Northwest Missouri State University and other amazing US schools!