Posted on October 11th, 2016 by Bryanna Davis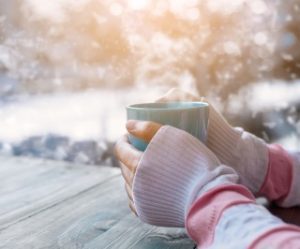 If you're an international student in the US and are preparing for a cold winter then it's best to prepare now- especially if you've never experienced cold weather. Here are a few tips on how to survive your first cold winter.
1. Accessorize Smarter: accessories are not just for fashion, especially in temperatures below freezing. Here are a few items you'll need:
Water resistant shoes- where there's cold weather there's also snow, ice and sleet. Since having wet feet is sure to amplify each cool breeze that blows through, its best to keep your toes dry and warm.
A glove, hat and scarf trio- these three small items can make a big difference when it comes to handling the cold. Without a hat you risk losing a lot of body heat, without gloves you risk not being able to move your fingers, and without a scarf you will feel every slight breeze or snowflake on the back of your neck.
An insulated coat- not all coats are made equal. If you're studying somewhere with truly freezing temperatures then investing in a thick winter coat will be worth the money.
2. Plot a plan of attack: when walking to and from class make sure you walk wisely. Take shortcuts when possible and walk through other buildings along the way.
3. Prevent getting sick: cold weather and illness often go hand in hand. Although vitamins can't guarantee you won't get sick it will certainly help boost your immune system to give you a fighting chance. Also, practice good hygiene by washing your hands frequently, especially before eating.
4. Travel carefully: if you'll be driving during your time as an international student make sure you're well informed on how to drive in cold weather. For example: bridges will freeze before other areas of the road and black ice means roads can be icy even without appearing to be.
5. Stay informed: in areas that get dangerous during cold weather it's important to stay informed. Keep tabs on the local weather alerts along with campus alerts.
If you want to study in the US in a state that has cold weather then check out the northern states like New York, Michigan, Maine, Minnesota, and North Dakota.
No Responses to "How to Survive Your First Cold Winter in the US"
Leave a Reply