Posted on September 5th, 2016 by Bryanna Davis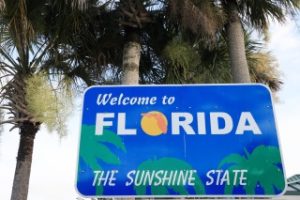 An increasing number of international students have made the decision to make a career out of their love of video gaming by pursuing a degree in game design at an institution in the United States. Game design studios in the US represent the top names in the gaming industry and careers with such studios are offered on a competitive basis. This being the case, international students will need to carefully prepare their educational plans in order to make the most of their degree-seeking experience in the US. One of the most important decisions an international student will have to make is deciding where to study game design. That is, figuring out what the best locations for studying game design in the US might be for them. An international student might do this by establishing some set of important criteria, and basing their search for the best locations for studying game design in the US on that. A few ways for an international student to narrow their search for the best locations for studying game design can be sorting prominent cities and states by particular geographic region, by esteemed academic programs, or by the number of studios active in the industry within the area.
When considering location options for where to study game design, there are of course the well-known game design hubs of Los Angeles, San Francisco, Chicago, and Seattle, but what about the rest of the US? Aren't there other cities that represent viable alternatives to the aforementioned competitive gaming hubs? There are, and this article highlights the prospects for studying game design in some of those cities within the state of Florida.
Finally, Florida is home to the cities of Gainesville and Orlando. Gainesville is home to three game design studios and the University of Florida. Orlando is home to the University of Central Florida—whose graduate program is ranked as the 5th best game design program in North America according to the Princeton Review. Additionally, Full Sail University is a well-regarded institution whose program was given an honorable mention in the aforementioned ranking, and neighbors Orlando, FL.
No Responses to "Where to Study Game Design in Florida"
Leave a Reply