Posted on January 1st, 2016 by Jenny Frankel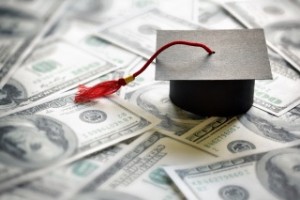 Just about everywhere you look these days you'll see ads for MBAs and hear people talking about going back to get their MBA. Online, on the bus, on billboards, and on our favorite TV shows. MBAs seem like pretty important things! But what is an MBA? What's so special about a masters in business administration (MBA)?
History
The sorts of educational programs that would lead to the invention of the masters in business administration began around the turn of the 20th century as the rise of the industrial era created a new need for people trained in advanced business practices. The first actual MBA was granted at Harvard University in 1908, and over time many US colleges and universities began to offer the degree. After 1950 many international universities began offering similar graduate business programs that granted MBAs upon completion.
Prerequisites for an MBA
As with any graduate degree, different MBA programs have different prerequisites for admission. Often, though, to obtain a masters in business administration all you need is an undergraduate degree in any subject and solid GMAT or GRE scores. Many highly ranked MBA programs do prefer work experience and sometimes require a series of applicant interviews. It's worth noting also that there is no definitive timeline for obtaining an MBA. Some students jump in right after college and some come back after working for 30 years in the business world.
What is an MBA Program Like?
Most MBA programs feature the fundamental business courses that one would expect to find at any business school. Classes such as Accounting, Management, Marketing, Human Resources, etc. make sure that MBA students are well-rounded and that their foundations are strong before going ahead with more advanced coursework.
Some MBA programs jump straight in to the various specialized business concentrations. MBAs are offered in global business, technology business, real estate, human resources, e-commerce, and entrepreneurship, among many others.
MBA programs come in many forms- they can be full-time, part-time, online, through distance learning, tailored for working professionals, or part of dual-degree programs. But despite their variety, there are accreditation bodies that aim to maintain uniformity and standards in programs' quality.
Why Get an MBA?
Everybody has their own reason for pursuing an MBA, but there are three key reasons that generally apply to most applicants. First, an MBA often comes with a salary increase and possibly a position increase into senior management. Second, an MBA may lead to a new job opportunity that may require an advanced degree. Third, an MBA offers business professionals a chance to improve their craft, a goal shared by most professions.
What to Consider
Of the dozens of considerations to make before applying for an MBA, three stand out. First, you have to consider money. MBAs are usually quite expensive, but sometimes financial aid from institutions or from your own employer is available. Second, location matters. Where do you want to be? Where can you be? Some people have the option to attend a physical classroom, whereas others are better served by an online program. Finally, prestige is a major factor in deciding where to pursue an MBA. Do you want to aim for the top business schools like Harvard, Pennsylvania, or Northwestern? Or perhaps a highly ranked online MBA program like the one at Washington State University? Aim high, but be realistic. Know your limits and embrace your potential.
Hopefully by now you will have a modest answer when someone asks, "What is an MBA?" Maybe the answer is a new opportunity in the form of a masters degree in international business. Maybe the answer is a promotion with an MBA in accounting. Maybe the answer has persuaded you to take a look for yourself.
4 Responses to "What is an MBA? Breaking Down the Masters in Business Administration"
Leave a Reply