Posted on November 19th, 2015 by Bryanna Davis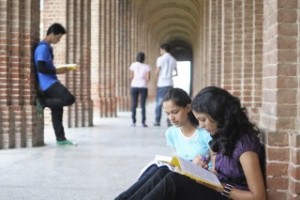 Are you searching for a US College or University to attend? If so, during your search it's important to know exactly what you're looking for in a school (and exactly what you're not looking for). To help you discover if a school is the right one for you, there are a few key questions that you need to get the answer to before you make your final decision. Join our Hangout On Air today (Thursday, November 19th at 11am EST) to find out exactly what questions you should be asking.
Although there are many great colleges and universities throughout the US, only a select few will be a right fit for what you need. To ensure you don't simply choose a school based upon reviews, its name or because you already know someone attending- get more information during our Hangout.
If you can't join our Hangout but would still like this information, let us know! We will ensure that you have access to the video so you can still have the information you need.
No Responses to "Searching for a College? Join Our Hangout!"
Leave a Reply