Posted on November 23rd, 2015 by Bryanna Davis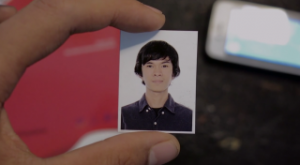 We are excited to announce that the 2015 Travel Video Contest winners have been chosen! After a difficult decision our judges were able to narrow down the list of our 14 fantastic finalists and name our 10th Anniversary Travel Video Contest winner. See who took first place, second place and third place in this year's contest.
"I was an introvert and I had never been outside my country to travel the world. But everything changed after I learned from my experience when I was dying and lost my friend. I began to work and save my money to travel. I have been travelling around Southeast Asia and Europe. However, traveling abroad seems not enough accomplishment for me, so I want something more which is study abroad to pursue my passion in psychology."
"What does it take to be happy? My life experiences made me realise the potential people have when they really want something. We have one life, and my goal is to do something that will make me happy I want to inspire people, through music. This is my story"
"Since I left France to study abroad, all I want is to discover different cultures to better understand our world. And I would like to visit people more than places. That's why my video illustrates through this puzzle my project to go on an adventure in Mexico! Help me to experience a life in a biological community farm. You are the missing piece!"
Our 2015 Travel Video contest received numerous great videos from around the world that were full of action, emotion, inspiration and drive. If you would like to watch each video you can check out the full list of 2015 contest entries here.
Congratulations to each of the 14 finalists and our top three winners in this year's contest!
No Responses to "Congratulations to the 2015 Travel Video Contest Winners!"
Leave a Reply