Posted on April 25th, 2015 by Bryanna Davis
When it is time to begin a whole h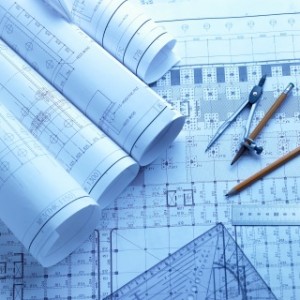 earted search for the ideal architecture school, and if you decide to head to the US for your education, there are some effective ways you can prepare yourself for being an international architecture student at one of the best architecture schools in the US.  As you complete high school or even as you prepare to transfer to a different school, consider what you can begin doing now to successfully enroll in a US architecture school.
Many of the top architecture schools in the US will require some basic application requirements, but in addition to those requirements they will also want evidence of your intention, creativity and commitment to architecture and design.  Though you may not have a portfolio yet, this is one other potential requirement for admission.  How do you provide evidence of your commitment? How do you compile a portfolio if you are just entering the world of architecture?  Here are some possible ways you can prepare yourself:
Start writing!  Architecture is heavily focused on creativity, and creativity can be in stories, poems and various pieces of writing.  Including some creative and well-written pieces will exhibit your creativity with the written word.
Start drawing!  Again, be creative and do not limit yourself to buildings and rooms. Draw! Show your artistic flair in drawings, paintings and other artful media to provide your ability to successfully create.  Even imaginative photography will help you display your talent.
If you have access, volunteer or intern at an architecture firm.  This will help you get a good feel for what the professional architecture world looks like.
Examine the created.  Do not copy successful architectural pieces, but grow familiar with their stamina, structure and individuality.  If you are well versed in the best-known pieces of architecture or design you will fare much better in interviews and essays because of your forethought and knowledge.
One thing is sure, do not give up on yourself before you have even started.  If you are passionate about architecture, do not be pulled away because you are not sure you can prove your dedication to the field.  There are opportunities and ways to get started now—and it is possible you will land in the best architecture school for you and your plans for the future!
No Responses to "Setting Yourself up for Success as an International Architecture Student"
Leave a Reply