Posted on February 16th, 2015 by Jenny Frankel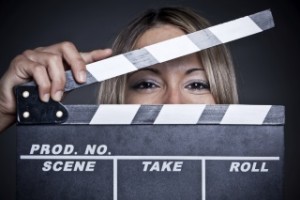 You can't work without experience and you can't get experience without work. That is a common saying among the American college culture. So how do you break into the professional world of the film industry? One word: internships.
Film internships are important in helping a film student get a job in the film industry. They help international students connect with professionals and give them experience in the field. Internship listings can be found in trade publications like Variety and The Hollywood Reporter, through your college or university listings on upcoming or annual film internships. Alternatively, you can do your own investigation on sites like indeed.com or monster.com to find the right film internship for you. Once you find your film internship, how do you apply?
Not all internships have the same application process- some have you fill out an online application while others want you to send one in the mail. Some film internships will call you back for an interview in person, over the phone or on Skype and possibly even bring you back two or three for further interviews as they narrow down their candidates. Others will not call you back for an interview at all and will judge you solely on your application. The process will vary greatly depending on the company.
There are many different questions they might ask you during a film internship interview or on an application. Common interview questions include what are you looking to get out of this internship, what can the company do for you, what can you do for the company, what is your biggest weakness, and what makes you a great leader.
Applications might also ask these questions or have a space for essays. The essay question will depend on the company- it might be broad like the interview questions previously mentioned or specific to the company.
Almost all internships will require a resume to be submitted with the application. A resume is a simple overview of your job history. Make sure there are no grammatical or spelling mistakes. Some film internships may also require a cover letter, which is a letter addressing why you would be good for the job and what your intent is.
Applying for an internship in film is very much like applying for a job in the professional sector. It's just another part of the professional experience you gain from an internship in film.
One Response to "Applying for a Film Internship"
Abdul Hamid (Abdurasul) Says:
February 22nd, 2015 at 12:00 pm

Amazing initiative to get good comments about favorite colleges around the world, thanks.

Definitely All universities among top 1000 on earthe are best places to enhance personal KSA I reckon.

Undoubtedly, however, I am willing to master up at Hult International Business School. One can enjoy among several majors like MBA, EMBA, MIB, MF and MIM with one-year MBA being the most innovative approach according to AASB in 2014.

By the way for me it is very high investment as i am trying to self finance my graduate education @ Hult IBS, is there any scholarships to apply to utilize in Hult IBS??

Thank You!
Leave a Reply