Posted on February 2nd, 2015 by Victoria Troupe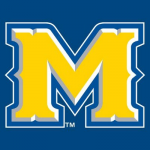 Looking for a great college in the US? Look no further. Preble Girard, the Director of International Programs, is teaming up with InternationalStudent.com for a free, online event that will give you the inside scoop on studying at McNeese State University as an international student. She will give a short presentation about the school and will then spend 20 minutes answer questions that you submit during the show.
McNeese State University has a growing international student population, with approximately 315 international students from 40 different countries.They have fully accredited graduate and undergraduate programs. Of particular interest to international students are their Engineering, Business, Nursing, Computer Science and Education programs.
The Google Hangout will be held on February 5th, 2014 at 10am EST. Click the button below to sign up for this event and receive a reminder email from Google on Thursday morning.
Can't attend on Thursday? No problem! Sign up anyway and we'll send you the link to video afterwards.
No Responses to "McNeese State University Wants to Hangout with You!"
Leave a Reply