Posted on January 30th, 2015 by Bryanna Davis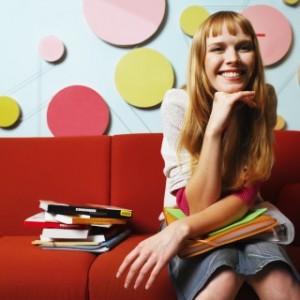 If you want to become an international student in the US start researching how to make your dream a reality. Having the opportunity to study in the US will not happen overnight- the entire process can take up to a year or longer. Get started today by following the timeline for study in the US below.
18-14 months in advance
Once you find a school to attend, requesting application information should be your first step. If you still need to find a school in the United States- start researching schools throughout the US now.
One of the most important items you will need to look into is what visa you will need and how to obtain that visa. Most international students come to the US on an F1 visa- this visa is issued to approved students studying at an academic program or English Language program. Before you can even try to get your F1 visa approved by the U.S. Embassy or Consulate you must obtain your I-20. An I-20 is issued by the school in which you will be studying at while in the US. In order to obtain your I-20 you will need to apply and be accepted into the approved program.
14-12 months in advance
Once you have the application requirements start the process as soon as possible. Each college and university will have a different admissions process. If the school of your choice requires you to have taken certain entrance exams such as the SAT, ACT, GRE or IELTS make sure you prepare for and schedule to take these tests, or re-take for higher scores, right away. Gather any necessary school transcriptions, letters of reference and essays.
10 months in advance
Once you have everything you need to apply don't waste any time- complete the application and submit it by the deadline. Keep in mind that missing the deadline could mean putting you behind an entire semester.

3 Months in advance
It's time to apply for your student visa! While on an F1 visa, students are able to complete their course load and remain in the US for 60 days after- as long as eligibility is maintained.
To get your F1 visa approved you will have to pass your F1 visa interview. Prepare for your interview just as you would and other test. Research questions then prepare and practice your answers. If you are not approved for your visa keep in mind that you can apply again. Make sure you find out the reason for your denial so you know what areas you need to improve upon before your next interview.
If approved, use this time to also start planning your travel and housing arrangements. Contact your school's international student office for more information on airport pick-up when you first arrive in the US and housing options. If you need to purchase health insurance or to obtain any immunizations take care of those items at this time.
3 Responses to "Your Timeline for Studying in the US"
Anonymous Says:
March 31st, 2016 at 5:34 pm

Right now it sounds like Expression Engine is the preferred blogging platform available right now. (from what I've read) Is that what you are using on your blog?

Anonymous Says:
April 2nd, 2016 at 4:44 am

Pretty! This was an extremely wonderful article. Thank you for providing this information.

Cartier Love Bracelet Says:
April 18th, 2016 at 8:12 am

Right mother's evening present. Still, ones bracelet got as well longer and show up, and it arrived after the holiday. Our mother shown in which she liked ones bracelet, even though I have never observed this girl wear information technology though. 🙂
Leave a Reply