Posted on February 6th, 2015 by Bryanna Davis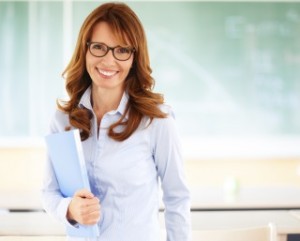 Prepare a teaching portfolio for your future career
Aspiring teachers like you will need more than just a resume to land a job in your field- most employers will ask for a teaching portfolio. This portfolio will give you a chance to shine and express to the employers your experience, skills and work ethic. International students who are pursuing a degree in education should spend time in school not only preparing for classes and exams, but also preparing a teaching portfolio.
Getting started
First, decide whether you would like to create a physical portfolio, a digital portfolio or both. If possible, create both to ensure you have the physical copy for interviews and the digital copy for websites and social media. You should purchase materials that will look professional and allow enough space for your portfolio to grow as you continue to build it during your career. You will also need to make sure that you have completed all the requirements for a portfolio including valuable experience, your resume and the development of a teaching philosophy. Most of what you need should be gathered throughout your academic journey and stored in a safe place so it can be easily filed and organized when it comes time to apply for positions.
What should be in the portfolio?
Preparing a teaching portfolio should be an exciting time to present your achievements. Your portfolio can include items you think highlight your teaching experience and credentials and what will make you a valuable employee- a teaching philosophy should also be incorporated into your portfolio. This personal statement will explain your beliefs on teaching and learning and provide examples on how you have illustrated these beliefs in a classroom environment. Remember to update this statement regularly and provide recent examples. Your portfolio can also include a cover letter, resume, college transcripts, teaching licenses and credentials, sample work, recommendation letters, test scores, lesson plans and other classroom developments. Make sure you use this portfolio to document your growth and express how what you've learned has made you a more mature professional in this field. Keep the portfolio student-focused, including how students have benefited from your teaching.
Organization
One item that is often overlooked when teaching portfolios are prepared is how it's organized. It will be very helpful to your employer if you give them some type of direction within the countless papers. Make sure to include a table of contents and only include documents that are required or truly show your talent. Make sure you provide a way for employers to receive further information if they need it. Portfolios typically begin with background information including your resume and teaching philosophy, then move on to experience, student work and lesson plans, and end with recommendations and other documents.
Your college might not present the importance of having a teaching portfolio right away, but keep in mind it's best to prepare it throughout your college career to avoid having to quickly create one.  Those who understand the importance of a teaching portfolio sooner will be able to collect the items as they go throughout their journey and organize them in a way that is efficient and professional.
One Response to "Prepare a Teaching Portfolio for your Future Career"
Siobhan Says:
February 28th, 2015 at 11:41 pm

Hey there! I've been following your blog for some
time now and finally got the courage to go aead annd give you a shout out from New Caney Tx!
Just wanted to mention keep up the excellent work!
Leave a Reply