Posted on January 16th, 2015 by Bryanna Davis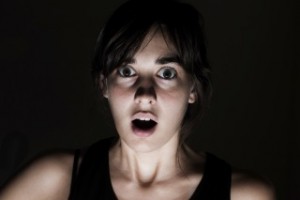 Embarking on your first semester as an international student is exciting! You've been forewarned to get ready for the best year or semester of your life and that although you might run into a small "culture shock bump" the journey is worth it. Yes, this is completely true. However, a warning on culture shock is not the only one you should receive. Your first semester as an international student will be completely filled (to the brim) with change. It will be an exciting life-changing experience but here are 5 (frightening) things international students experience that deserve a warning.
1. Your weight will change
Whether it's gaining or losing, your weight is likely to fluctuate- at least at first. One of the perks of experiencing a new culture is the food. However, changing your diet can also change your scale until you become accustom to what you're consuming. Expect this change to happen and enjoy the food while you do!
2. You'll have an accent identity crisis
It's common for friends or couples to start to develop similar habits, mannerisms and vocabulary. In fact, accents can even sometimes "rub off" onto the other. As an international student you will mingle daily with individuals who have a different accent than yours. After time your accent might start to fade and you will begin to sound more like those around you. After all, accents like language is learned.
3. Your laundry habits will have a makeover
Prior to becoming an international student you might have thought "I would never wear a shirt more than once." Or "Not doing laundry once a week is gross." When you head to a new country with only two suitcases and a limited budget your thoughts on what is acceptable will change. Not having your entire closet available to you will either require you to buy new clothes once you arrive or to make do with what you have.
4. You will have an immature moment
You are a mature, determined student and you are far from your childhood days of laughing over words that have a funny or embarrassing meaning…right? Although this might be the case, while studying abroad there will come a time when you hear a word which strikes a giggle chord. Perhaps it sounds similar to a word that would have made you chuckle as a child, or is the same word- just with a different meaning. When learning a second language it's only natural to hear words and sometimes relate them back to words withing your first language. The good news is that you will be the only one in the room who knows why you're laughing.
5. "That" thought
This might be the most frightening of all items on this list. You will have a distinct moment when you realize how studying abroad has made your life better- how it will better your future career, and you as a person. You might then consider what life would be like had you never studied abroad: if you had never visited that long list of historic landmarks, met some of your best friends or experienced a different culture in a special way. Having that thought of "What if I'd never done this?" is a moment that is frightening but helps you to appreciate your journey even more.
If you want more information on being an international student inside the United States check out our study USA section.
One Response to "5 (Frightening) Things International Students Experience"
Jessica Says:
November 1st, 2015 at 10:54 am

Everything is true)) I gained 10 pounds during my first 2 months as an exchange student.
Leave a Reply