Posted on January 12th, 2015 by Bryanna Davis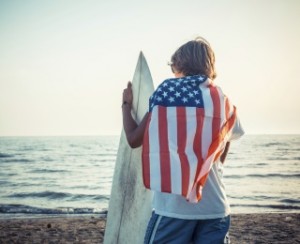 If you're planning to study in the US you might have already researched items like finding financial aid, getting your F1 visa and working on-campus. One area you might have overlooked, but is just as important, is what to expect when it comes to your social life and studying in the US. Becoming an international student can help you grow academically and socially- knowing what to expect before you go can help ease you into the transition and set you up for success.
This Thursday you can join my latest Hangout On Air to get advice on what social norms international students in the US can expect to experience.
Special guest Tia Van will also join the hangout to offer exclusive information. Tia is the International Education Coordinator at Illinois Central College- a college with more than 200 international students from 60 different countries. Tia's time at Illinois Central College and her personal study abroad experience has equipped her with knowledge on social expectations, realities and challenges as an international student.
Join our Hangout On Air this Thursday, January 15th at 11am EST for an inside look at life in the US.
If you can't attend the hangout but still need the information just let us know and we will send you the video!
2 Responses to "Join our Hangout for an Inside Look at Life in the US"
rachel jackson Says:
January 16th, 2015 at 1:43 pm

i need a scholarship

Bryanna Davis Says:
January 22nd, 2015 at 4:55 pm

Hi Rachel,

Thanks for your interest.

If you need a scholarship you can search through our scholarship database. To save you time I suggest using the scholarship search tool. Good luck!
Leave a Reply