Posted on January 5th, 2015 by Jenny Frankel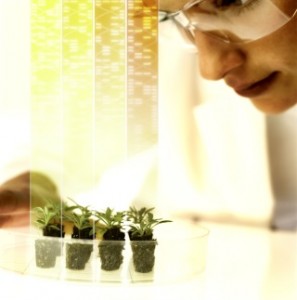 Have you ever thought that an amusement park and agriculture could be connected? Well at Walt Disney World in Orlando, Florida this dream can come true. Walt Disney World has four theme parks on the property and one of them, Epcot theme park, is home to 'The Land' pavilion. The Land Pavilion was built to celebrate the land we live on. The pavilion is 6 acres and shows guests how we use the land and what we can do to preserve our land.
Researchers apart of Disney are trying to educate the public as well as conduct research to enhance growing methods. At 'The Land' pavilion a guest to the Epcot park can take a boat ride, Living with the Land, that explains how agriculture has gone from just being thought of as the farm and harvesting the land to research in labs. Disney is researching different growing methods where soil is not needed. They are using various hydroponics systems. Hydroponics shows us how areas such as the dessert can grow vegetables etc.
When plants are grown using Aeroponics they are suspended from the ceiling and moved through a pathway using a conveyer belt system. The plants roots are exposed and during the rotation they are sprayed with water and nutrients while other parts of the rotation the roots are exposed to the air. It takes about 5 minutes to make a complete rotation on the conveyer belt. This method can be used in an area where soil is hard to come by or a dessert setting. At Disney the herbs, edible flowers, Brussels sprouts, okra, cabbage, kale, bok choi, and peppers are also grown aeroponically.
There are many different types of hydroponics that Disney uses to grow all their plants at The Land pavilion. They use Aeroponics, Bag culture, The Nutrient Film Techniques and Sand culture. Most commercial hydroponics is done using the Bag culture.
One other amazing plant growing method you don't want to miss: super hybrid Aquaponics! This is the integration of aquaculture and hydroponics. This system is an eco friendly system.
If you are studying agriculture and are interested in an internship at the Happiest Place on Earth then look into Epcot's Science Professional Internship Program. It has been operating since 1982. About 60 interns are accepted at one time. They learn about Hydroponics, Aquaculture, Biotechnology, Entomology and Plant Science. It is a hands on program where interns are exposed to over 80 different food crops from all over the world. These interns have gone on to teach elementary through college world wide as well as work as county extension agents, and some have gone on to graduate school.
No Responses to "Living With the Land When Studying Agriculture"
Leave a Reply