Posted on January 2nd, 2015 by Bryanna Davis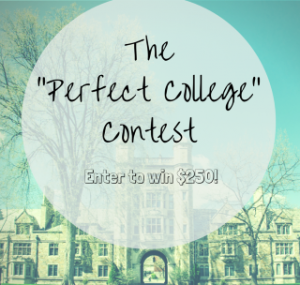 The journey to become an international student starts with finding the perfect college. Every student has a different idea and varying criteria when classifying the "perfect college"  and we want to hear your thought on this topic! Tell us your favorite college or university on our social media channels in January and February and you will be entered into our Perfect College Contest!
To enter this contest you must be 18 or older and already enrolled or planning to enroll in college or university outside of your home country. All entries must be submitted on or before February 28th at 11:59EST. One lucky winner will be selected and announced the week of March 2nd. This winner will receive a $250 amazon gift card. Here's how to enter:
1. Search to find your dream school
2. Tell us on Facebook, Twitter or G+ which school you think is the perfect college or university. While you're there don't forget to like, follow or add us to your circle.
Enter the "Perfect College" contest for a chance to win $250! Good luck!
52 Responses to "Enter The "Perfect College" Contest"
Leave a Reply