Posted on January 19th, 2015 by Jenny Frankel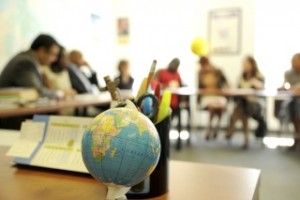 Taking tourism management courses in the U.S. is a smart choice for international students. It is a common belief that they may have an advantage in the industry because of their exposure to foreign cultures.
Normally tourism degree programs require a student to learn about another language or culture because the industry involves catering and working with people of various nationalities. Many schools within the U.S. want international students to participate in their tourism degree programs because of their familiarity with both the culture and language of their home country and the United States.
Universities like Johnson and Wales, located in Providence, Rhode Island, strives to have a diverse student body of both American and international students. Currently JWU has more than 1,700 international students from 93 different countries. The university also has the International Student Services Office which provides several different services specifically for international students; free shuttle to pick them up from the airport, free overnight accommodations at one of the university-owned hotels, off-campus housing assistance, and more. International students can take tourism management courses at JWU to earn a Bachelor of Science Degree in Travel-Tourism and Hospitality Management or in International Hotel and Tourism Management.
Another popular choice for international students is North Carolina State University. NC State also offers tourism management courses; students can earn a Bachelor's or Master's degree in Parks, Recreation and Tourism Management. In the description of the degree program NC State claims that it is specifically looking for capable and motivated students, including minorities and international students, to participate in this degree program. International students must have a 3.0 undergraduate overall GPA (for the Master's program) and suggested GRE scores of 500 for both verbal and quantitative and a minimum score of 4 on writing assignments. They must also provide a Test of English as a Foreign Language (TOEFL) with a total score of at least 80 on the Internet-based Test.
As you can see, the United States is a good choice for international students to complete tourism management courses because of two important reasons:
Universities specifically want foreign students to attend their school for the tourism management degree programs.
International students have exposure to different cultures/languages (a huge advantage) which makes them a top choice for American employers in the tourism industry.
If you have no idea what type of careers in tourism are available you can find tourism career options here.
No Responses to "Should you Take Tourism Management Courses in the US?"
Leave a Reply