Posted on August 11th, 2014 by Jenny Frankel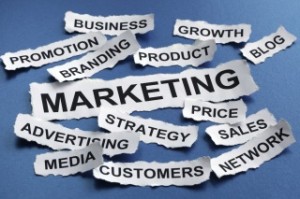 We all know that earning a graduate degree in marketing can be a very difficult task…but there are some fun and positive aspects of earning this type of degree that not everyone considers. For instance, you've already "learned how to learn."
What this means is that you've already been in college so you know how higher education classes work—so you won't be surprised by a 5 page essay quiz or a two hour-long lecture class.
According to AdviceForGraduateStudents.com classes tend to be a bit more interesting and enjoyable because professors know that all their students have intentionally chosen these classes and will put forth the required effort.
Another positive aspect of getting your graduate degree in marketing is that you'll most likely be working closely with other graduate students during class projects (because marketing is a teamwork type of job and therefore education), which usually leads to great friendships, networking opportunities, and sometimes life-long friends.
The research part of earning a graduate degree can be difficult, but you'll get to sleep in and do research on your own time…just as long as you turn everything in when it's due! The fact that you have a better chance of getting a job and a higher salary are also added bonuses to earning your graduate degree in marketing.
You'll need to make sure to do a lot of research on the schools you are considering beforehand. Don't choose one just because it is a top ranked school or has a prestigious reputation—choose a grad school that you think will fit your personality and that you'll feel the most comfortable attending.
See if you can find out about the professors before you choose a class because they can really determine the type of learning experience you'll have. Sites like www.ratemyprofessors.com can help you find great professors and influence your grad school decision. On this website you can search for professors' scores by their name or the school where they teach. Their scores are determined by students who have taken their class and the rating categories including overall quality, easiness, clarity, helpfulness, and hotness…not sure why hotness is relevant but it's there none the less! Students leave their ratings and comments, telling you what to expect and what to look out for.
If you're debating on which school you'd like to attend to earn your degree, do a little searching online, you'd be surprised what tools you can find to help you make your decision!
2 Responses to "Graduate Degree in Marketing"
Maya Roy Sanyal Says:
September 15th, 2014 at 2:16 pm

Is there any specific subject that needs to be present in the student's list of subjects learnt for becoming eligible for a course in marketing? like Economics, Mathematics, etc. Any information will be helpful.

Bryanna Davis Says:
September 22nd, 2014 at 10:03 am

Hi Maya,

You must have an undergraduate degree to pursue your graduate degree- when it comes to having taken specific classes or a certain focus, you would need to contact your school directly. They will be able to give you a full guide on what is required to apply for a graduate program at their school.
Leave a Reply