Posted on July 31st, 2014 by Bryanna Davis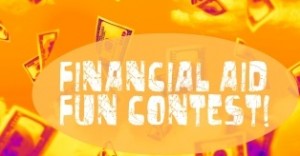 During the month of July we hosted our Financial Aid Fun contest with International Student Loan. We asked three questions throughout the month- and in the end came out with three great winners! Each of these winners correctly answered the question by the deadline and were picked from a random drawing. If you missed the questions, answers or announcement of each winner you can get caught up here! The questions, answers and three $100 winners in the Financial Aid Fun Contest were:
Question #1: What is a co-signer?
Winner #1: Islam Taher was the winner of our first question. Islam gave us the following correct answer:
"A cosigner is someone who guarantees that if the borrower cannot pay back the loan, they will be legally responsible to pay back the debt. In other words, the cosigner is taking on a huge responsibility for the international student loan or study abroad loan since they are being asked to accept the responsibility of paying back the total loan amount plus any interest."
Islam is pursuing an architecture degree in Egypt and hopes to soon study in Germany, the United Kingdom or the United States.
Question #2: What is your favorite page on Internationalstudentloan.com?
Winner #2: Sunshine Darling was the second question winner, and her favorite page on Internationalstudentloan.com is Making a Repayment Plan- and Sticking to it. Along with her favorite link, Sunshine also shared the following:
"This is the first time I have visited this website and I am completely impressed by this link. It dawns on me things I have to do when it's time for me to pay back the loan which enables me to study abroad. I have harbored the dream of learning in other countries especially European ones for a long time. However, I find it hard to get a 100% scholarship, which makes my hope somehow faded away. The information your website gives me is extremely precious. Now, my belief comes back and I eventually work out what I have to do for my future."
Question #3: What percentage of international students rely on personal or family support?
Winner #3: Bò Bụ Bẫm was the third winner in the Financial Aid Fun contest! Check out Bò's answer:
"I can answer your question! It is 63%. I found the answer in this link here. I was impressed by the picture in this link! It has a lot of things I did not know before. After I saw this picture I knew that family support is not the only way for me to study in other countries. And I started harboring my dream- to BECOME AN INTERNATIONAL STUDENT and get a 100% scholarship! Thank you so much!!!!!!"
Although Bò is currently a high school student in Vietnam, Bò would like to study in the US upon graduation to pursue a degree in systems management.
Congratulations to each of our motivated winners!
If you missed our contest make sure you join us on Facebook, Twitter, Google+ and Pinterest so you have a chance to enter our next contest!
No Responses to "The Three $100 Winners in the Financial Aid Fun Contest"
Leave a Reply