Posted on July 29th, 2014 by Bryanna Davis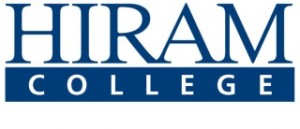 One of the first steps to becoming an international student is picking a school! This might seem like an overwhelming task, but it's actually one of the most fun items to check off your list. Choosing a school in the US means you can find a school that has the degree you want to pursue, any clubs or sports you're in interested in getting involved with, and of course the location that you think would be great place to live.
Although finding a school in the US is exciting, it can also be a difficult process. Getting every ounce of information from the school of your choice to make your decision takes time. Because of this, Wednesday, July 30th we will have a live hangout with Frank Bowman, the Director of International Admissions at Hiram College. Frank will give attendees information on Hiram College and why it's a great school for students like you to become an international student.
If you want to learn more about Hiram College and ask Frank your questions on Hiram College- make sure you attend this live Hangout on July 30th at 10am EST.
If you aren't familiar with Hiram College and would like to learn more before you reserve your spot, here are a few pieces of information to help you determine if it's a school you want to attend.
Hiram College is a liberal arts college in Hiram, Ohio that was founded in 1850. This College has about 1,300 enrolled students- 95% of whom live in on-campus housing. There are 30 majors and 36 minors for undergraduates to choose from, more than 70 student organizations and multiple intercollegiate and intramural sports for students to either participate in, or simply watch.
If English isn't your first language, Hiram College also offers important information for international students in Korean, Chinese, Bahasa Indonesia, Thai, Spanish, Portuguese, Arabic, Vietnamese and French. To simply find more information on Hiram College you can visit here.
No Responses to "Hangout with Hiram College Tomorrow"
Leave a Reply