Posted on June 19th, 2014 by Bryanna Davis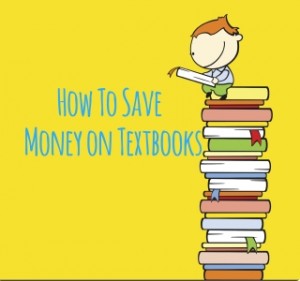 Nothing about getting an education abroad is cheap, and when it comes to getting the textbooks you need, the cost can quickly add up. Since most international students are on a strict budget and need to save money whenever possible, here are a few ideas on how to save your money on textbooks.
Rent, don't buy. Although you might try to reason with yourself that if you purchase it, you will read it later on again in your educational career- realistically it will get shoved in a box or a desk drawer, never to be seen again.
Use a yellow highlighter. It's a good idea to highlight important information in your textbooks while reading through, but most bookstores (including your school's) will not buy back or allow you to return rentals if there are any highlighter markers in colors other than yellow. If you highlight, make sure you stick to yellow!
Price shop. Although it's fun to go to the bookstore will all of your new friends to pick up the books you need, resist the temptation. Look online to see if you can find better textbook deals first. More than likely you'll save enough money to be able to take them all for drinks later.
Borrow or swap books. Make friends with other individuals who are pursuing the same degree as you, and preferably those who are at least a semester or year ahead of you! Sometimes bookstores will only give you the option to buy a book which means you're stuck with buying the book from the bookstore, looking online or borrowing it from a friend who already purchased it. Borrow that buy-only book from a friend.
Know what books you need. Don't take the advice of friends on what books you will need for class. Professors might change the book they require students to have and you don't want to be stuck with having to pay for a book you won't use. Wait until you know for sure what books you will need.
These tips on how to save your money on textbooks should help keep your hard-earned cash where it belongs: your bank account. Keep them in mind each semester to help you stay within your international student budget.
No Responses to "How to Save Your Money on Textbooks"
Leave a Reply