Posted on June 21st, 2014 by Bryanna Davis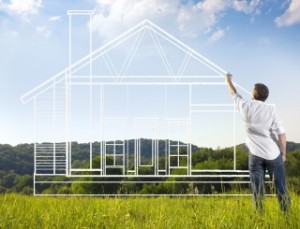 One of the greatest American icons in architecture is Frank Lloyd Wright.  His beautiful houses, business buildings, and outdoor landscapes have made a huge impact on those who study architecture today.  Infused with a Craftsman style and an innate sense of calm, Wright's buildings continue to be examined and written about, even today.  Among his designs are a variety of famous houses that are now open to the public as well as the world-renowned Guggenheim Museum.
Frank Lloyd Wright has been recognized by the American Institute of Architecture as "the greatest American architect of all time."  He had over 1,000 designs—over half of those were actually constructed. He designed houses, churches, offices, libraries, schools, museums and more!  He was very fond of using natural materials and he helped create free, open spaces as opposed to the 'boxed' designs with which he grew up.  Wright drew ideas from nature and was determined to have his works be cohesive with their natural surroundings.
When you study architecture in the US you will undoubtedly hear and see the grand pieces, lessons and plans of a man who was all American, but utilized his experience in Europe and around the world to influence his masterpieces again and again.  Frank Lloyd Wright changed the way America and the world looked at architecture.  His innovative ideas of utilizing nature in his designs were beyond his time and even now architects use his concepts and ideals to create eco-friendly homes that work with nature to provide beauty and use.
If you're still searching for a school, Taliesin, the Frank Lloyd Wright School of Architecture, would be a fantastic place to learn from this great American master.  Studying architecture at this school would give you a taste of Wright's concepts and imagination.  This school accepts students year round for both its Bachelor's and Master's degree programs.  Here you could learn his techniques and be fueled by his long-lasting theories for a well-designed structure. As an international student, studying architecture with the essence of Frank Lloyd Wright will encourage you to design not just buildings, but expressions of your ideals and hopes for the future—just as he did.
No Responses to "America's Architect, Frank Lloyd Wright"
Leave a Reply