Posted on February 17th, 2014 by Bryanna Davis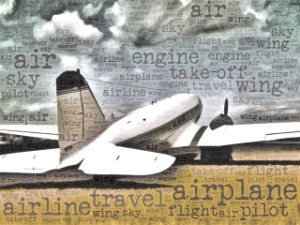 There are many aviation degree programs in the US that offer international students the chance to study. Possible aviation degree programs for international students include pilot training to mechanics to administration. But if you're an international student who doesn't want a job as a commercial pilot or can't find work, there is another option. The US military will train you as a pilot if you serve time in the military.
The Army, Air Force, Navy, Marine Corps, and Coast Guard all offer training programs in aviation. "The military operates one of the largest fleets of specialized airplanes in the world," according to careersinthemilitary.com.
Military pilots do many of the same things commercial pilots do. They check the weather reports and deal with flying conditions, they work with air traffic controllers during takeoff and landing and they are familiar with how to operate all the gauges and instruments in the plane. Military pilots also patrol areas, transport equipment and troops and perform combat maneuvers.
Before international students can start pilot training in the military, they must graduate from one of many aviation degree programs available. Then they can be commissioned as an officer in a branch of the military.
Pilot training in the military is a two year program. In the first year, students are in initial training meaning they will work with flight simulators, classroom training, officer training and basic flight training. In the second year, students are in advanced training which focuses on learning how to fly a specific type of aircraft. Common classes in advanced training include aircraft aerodynamics, jet and propeller engine operation, operation of aircraft navigation systems, foul weather flying and Federal Aviation Administration (FAA) regulations.
Those who become a part of the US military will be stationed at a US base. There are many bases around the US and around the world. The potential for travel is guaranteed and it can be quite an adventure. If you first want a degree in aviation before pursuing a career in the military, get more information here.