Posted on February 14th, 2014 by Bryanna Davis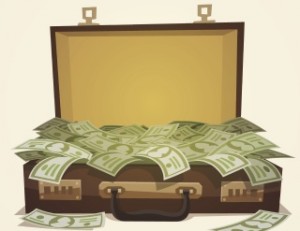 Other than getting accepted into the international school of your dreams, one of the hardest parts of becoming an international student is getting the financial aid that you need. Whether you've been applying to scholarships since you've been accepted or aren't sure where to start, learn a few secrets on how international students get hundreds in scholarships.
Dedication: Getting a scholarship takes time. It will require you to spend a few hours searching for scholarships and sifting through the eligibility requirements. However, it's worth the work. Scholarships are free money so putting in a few hours of work to receive them are well worth it. After you find a few scholarships that you are eligible for and think you have a good chance at receiving, dedicate yourself to each individual application as though it is the only one you are applying for.
Creativity: Stand out from the crowd! Scholarships typically have hundreds if not thousands of applicants. Find ways that you can be creative and stand out to the judges.
Attention to Detail: Double check the requirements of the scholarship and what needs to be included, if an essay is required then take note of the required topic and word count. All submitted documents should be proof-read by a friend before it's submitted. Keep in mind that missing just one required document such as a transcript or essay could mean you will be disqualified from receiving the scholarship. Ensure that you include you everything that needs to be submitted by the deadline.
Don't Put Your Eggs in One Basket: Instead of applying only to a couple of scholarships that have the potential to cover your entire year of school, apply to many scholarships that offer a variety amounts. Scholarships that offer a large award amount are typically more competitive and have more applicants. Applying to scholarships that offer less of an award amount, can help increase your chance of winning.
Get Specific: If you have a hobby or talent like choir, sculpting, cycling, fencing or volunteering- find a scholarship that is willing to give you an award for that hobby. Scholarships that have interest specific requirements will have a smaller application pool, and is one of the top tips for how international students get hundreds in scholarships.
Start your search for scholarships by narrowing down where you are from, where you are going and what you are studying in this scholarship database. If you've received scholarships in the past and think you have a great tip on how international students get hundreds in financial aid, share it with us for other students!
6 Responses to "How International Students Get Hundreds in Scholarships"
Leave a Reply