Posted on November 25th, 2013 by Jenny Frankel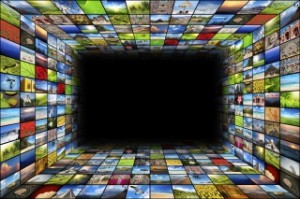 In the United States, the leader in television viewing data is a company called Nielsen Media Research. While many may be familiar with the role of Nielsen ratings in either condemning a TV show to cancellation or rewarding it with a renewal, the more relevant function of Nielsen to international students looking for American broadcasting schools is in the Nielsen DMA ranks, which can be used as a tool to determine the desirability of working in television in a certain area.
The first step in using the Nielsen DMA ranks is… well, understanding what exactly they are! DMA stands for "Designated Market Area," and the United States is divided up into a grand total of 210 of them. DMA borders are defined as the areas in which the same local television stations are watched by a majority of people. In a region with closely bunched metropolises, then, DMA's will be small, since each of these large cities will have its own local stations that the immediate area will watch. This is especially common on the East Coast. Meanwhile, in rural areas the local television offerings based in one city may be viewed by people over a vast region, even crossing state lines. For example, the Denver DMA covers most of the state of Colorado and a large part of Wyoming. A last note on understanding DMA's is that the numbers given represent the number of television-viewing households – so the ranks don't give an exact number of people tuning in.
So how can an international student use the Nielsen DMA ranks to choose a place to start his or her television career after school? Well, the most straightforward answer is to simply go with the most highly-ranked DMA's, meaning the largest television markets. But a more important consideration is the growth in a DMA. The 2012-2013 Neilsen DMA ranks – now readily available online – give DMA data for 2012 as well as estimates for 2013. Find a DMA with a higher number for 2013 than 2012, and that's an area that will likely generate more television jobs in the immediate future. And that's not as common an occurrence as you may think: according to the rankings, for example, only four of the top 10 DMA's are projected to grow in 2013.
While the Nielsen DMA ranks are not the only – or maybe even most important – factor in choosing where to begin your television career, they can help give a general idea of market size and immediate job growth. Use them along with your other tools and you'll find a great place to start an exciting new chapter of your life!
One Response to "How The Nielsen DMA Ranks Can Help Your Career"
Ronald C. Herd II Says:
December 8th, 2013 at 12:16 am

11/25/2013
Thanks for this post…The world is just one big reality TV show…Never let truth get in the way of ratings!!!
Leave a Reply