Posted on June 8th, 2013 by Bryanna Davis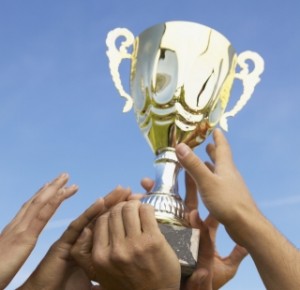 Last year the Business Journal launched Social Madness, a social media competition for businesses throughout the US to participate in; there were almost 4,000 companies that participated- together they generated nearly 14 million new Facebook likes and 2.2 million new Twitter followers. The contest is back, this year the competition launched June 3 and International Student has decided to join in!
Social Madness is a business competition that measures the social engagement of the participating companies. The winner of Social Madness is established through two outlets: social media engagement on Facebook, Twitter, Google+ and LinkedIn, and votes. Social media engagement is measured through natural activity including likes, shares and comments. When it comes to voting, each company is put into a group based upon city and if they have a small, medium or large social media presence at the start of the competition.
If you were able to follow Social Madness last year, you might notice that there have been a few changes made this year including:
Shortened period from 16 weeks to 11 weeks
Google+ is now included
Businesses are now categorized based upon social media following in three groups: small, medium, large
Scoring algorithm now measures activity, not growth
The competition will begin with four local rounds from June 3rd through July 8th, local winners are announced July 9th. Local winners will then continue to the five national rounds from July 23 through August 19th. The national winners will be announced August 20th.
Last year the winners were as follows:
Small Company: OneLouder
Medium Company: Hard Rock
Large Company: Target
Make sure you check out the Social Madness competition and support your favorite company that is competing by following and enjoying their social media efforts! If you would like to cast your vote for International Student, you can vote here.
No Responses to "The Social Madness Competition Has Now Started!"
Leave a Reply