Posted on June 5th, 2013 by Bryanna Davis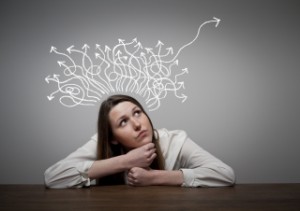 Many individuals might think that international students decide to study outside their home country based upon their desire to study within a specific country or university. However, this is not the case according to a recent study, conducted by Hobsons, on understanding the decision process of prospective international students. The study actually discovered that students first choose their area of study, then which country they would like to study in, followed by which university they want to attend. In fact, this UK survey consisting of 5500 prospective students from over 150 different countries found that 72 percent of students don't even decide which university they would like to attend until after they have obtained their visa.
Of course the cost involved played a major part in the decision making process for a majority of students (75 percent), however, a few other key factors when it comes to students making decisions related to their study abroad experience include not only the students' parents influence but also the governmental influence of the prospective host country- being able to obtain a visa in the desired country of study is the most important factor when it comes to students choosing where they would like to study. For example, many students decided not to study inside the UK due to the perception of the UK having heavy visa restrictions including not being able to partake in post-study work (24 percent) or a work-study program (24 percent).
Based upon the information provided, the study was also able to classify individuals into seven distinctive types of international students based upon their reasoning behind studying abroad. The seven categories consist of the aspirational returner, value hunter, emigrants, want it all, rich returners, premium value seekers and care free. Although students throughout each category had many similarities, different groups weighted information differently when it came to deciding on a host country and school.
3 Responses to "How Do International Students Choose?"
Abdul Fatawu Karim Says:
June 13th, 2013 at 9:33 pm

Dear Sir/Madam.
APPLICATION FOR SCHOLARSHIP AS A STUDENT

Bryanna Lindblom Says:
June 18th, 2013 at 10:15 am

Hi Abdul,

Thank you for your interest. To apply for a scholarship, you must apply directly with the institution hosting/granting the scholarship. You can visit the scholarship database here, create a user name, search for an award and contact them directly.

Good luck!

Gayle Nelson Says:
June 23rd, 2013 at 7:57 pm

I found the categories of international students amusing: aspirational returner, value hunter, emigrants, want it all, rich returners, premium value seekers and care free.
If the international student's first choice in a country is their area of study, I would like to see how these students are marketed to by different countries. Are we marketing to the international students based on their chosen area of study keeping their particular category specifically in mind? …do you know of such a study? Thanks.
Leave a Reply