Posted on March 31st, 2012 by Apinant Hoontrakul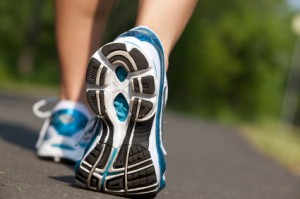 Students from many countries across the world come to study in the USA each year. Many of these students found out that when studying in the US without a car, transportation can become an obstacle in their attempt to experience the US to the fullest.
Many international students in the US came from a country where it is easy to commute by walking or using public transportation and did not realize that many communities inside of the US do not have wide spread public transportation but the distance to get from one place to another is long. It is necessary to have a car to get around in an efficient manner.
For students who will be studying for a few months or a year in the US, buying a car can become expensive and impractical. So for those who are still considering where to study in the US, below are a few great walk-able cities to choose from, if you will be studying in the US without a car.
San Francisco, CA – Consistently named as the top walking city in the US, San Francisco is home to universities such as San Francisco State University, Golden Gate University and University of San Francisco.
Boston and Cambridge, MA – Home to many prestigious colleges and universities, Boston is already a popular destination for international students. Boston University, Northeastern University, and Tufts Medical School are located here. Just across the river in Cambridge are Harvard University and MIT.
New York City, NY – The Big Apple, even most of the locals don't have a car here. Walking is the way to go and if you need to go further that you can walk, just hop on the subway or take a cab. Students at New York University (NYU) can treat the city like it's their campus.
Philadelphia, PA – Home of the Liberty Bell. Amongst many others institutions, students may choose to go to Temple University or University of Pennsylvania here.
Washington, D.C. – The nation's capital city, American University and Georgetown University are just two of many other universities that are located here.
By no mean should you base your choice of where you will get your education completely on whether you would be able to walk about or not. No matter where you decide to choose to study abroad, you will find that it offers a unique and valuable experience.
8 Responses to "Studying In The US Without a Car"
Leave a Reply