Posted on August 29th, 2022 by Bryanna Davis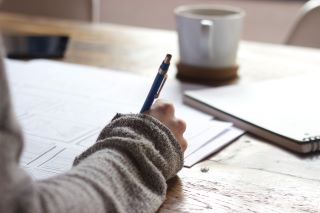 Getting a job after college can be tough due to high competition and low availability. But with the help of career services at Northwest Missouri State University, students can get a head start on their job search and be better prepared to face the real world.
Career services at Northwest offers a variety of services to help students with their career planning, including:
Individual career counseling
Workshops and events on topics such as resume writing and interviewing skills
A job board with full-time, part-time, and internship opportunities
Information on graduate and professional programs
In addition, their career services can help connect students with employers through its employer relations program. Through this program, employers can come to campus to recruit students for jobs and internships (when their visa allows).
Why study in Missouri?
Missouri is ranked 26th in the nation for its higher education, according to US News & World Report.
The state's biggest sectors include aerospace, transportation equipment, chemicals, food processing, electrical equipment, light manufacturing, and beer. If we talk about agricultural sectors, soybeans, pork, beef, hay, corn (maize), and poultry eggs are among the top products of Missouri.
If we only consider Northeast Missouri State University, over 96% of graduates get employed or continue their education within six months of graduation.
In terms of career services, the university has faculties that will help you with your resume, job searching skills, and interview skills. The university also offers an online job board that is accessible to all students and alumni. You can search for full-time jobs, part-time jobs, internships, and even graduate programs.
Career services at Northwest
Northwest offers many services to help prepare you to find a job that's right for you. The career services staff is committed to helping you transition from student to employee. They can help you with your resume review, searching for jobs, and interview preparation.
There are many ways to get involved with their career services. You can attend workshops and events, meet with a career advisor, or use the resources in the career resources library.
Most students who have F-1 or J-1 visas are eligible to work on campus during their studies. There are many on-campus jobs available, and the career services staff can help you find one that's right for you.
Career services strives to provide quality services and resources for all students seeking employment. All appointments are confidential and advised on a one-to-one basis. The following services are available:
Assistance with resumes and cover letters
Mock interviews
Job search strategies
Help with career decision making
And more!
No matter what your major is, career services at Northwest can help you prepare for your future career.
No Responses to "Career Services at Northwest Missouri State University"
Leave a Reply