Posted on November 27th, 2020 by Connor Blay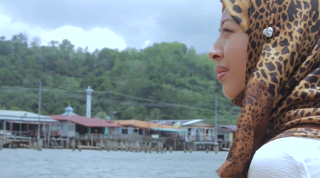 After more than a month of new video submissions, viewer voting and deliberation from our team and judges, the 2020 Travel Video Contest: Life After Lockdown has officially come to an end. We received 117 total entries this year from international students and cultural exchange participants all over the world. This year, the theme was different than in years past to match the times. Participants could either tell us how COVID-19 impacted their international education/cultural exchange experience or they could tell us about their future international education/cultural exchange plans after COVID-19. It was inspiring to see all of our entrants' videos and we appreciated every single one of them. We were incredibly impressed with the quality of each of the videos which made it tough to narrow the field down to just 10 finalists for our judging panel to decide on the Grand Prize, Second Place and Third Place Winners. However, as pleased as we are with each entry, we couldn't be more excited to announce this year's winners!
Among the winners is Larissa Silveira who took home the Viewers' Choice Award and $1,000 for her video, "Story of My Life". She is looking forward to starting at her dream college, The New York Conservatory for Dramatic Arts. Congratulations Larissa!
We'd like to also extend a big congratulations to our Grand Prize, Second Place and Third Place Winners:
$4,000 Grand Prize Winner: "In the Light of COVID-19" by Fiqah Rahman of Brunei
Fiqah is a student at New York University pursuing a Masters in Documentary Filmmaking. She is passionate about diversifying the film industry through putting stories about the underrepresented in the spotlight. Fiqah has shared a personal message regarding her video:
"I decided to create this video so I could share the light during this unprecedented time. COVID-19 has restricted our freedom and we have been consumed with negativity. This is true especially with George Floyd's tragic death on May 25th this year. I met so many people who have lost hope in the world and those negativity overwhelmed me. But George Floyd didn't die in vain, he empowered people to fight for the injustice. His death sparked conversations, not just in the US but also in countries that wouldn't dare to talk about discriminations and my country is one of them. For the first time ever, I finally feel relieved that there are people who experienced what I experienced over the past 28 years as a colored person from Brunei. I feel like my voice is finally heard and I owe it all to George Floyd. May he rest in peace."
Congratulations Fiqah!
$500 Second Place Winner: "The Home of an International Student" by Aashna Singh of India
Aashna is pursuing an undergraduate degree in Architecture in New York. Her video encompasses the sense of community that being an international student in the US includes, despite never staying in one place. Congratulations Aashna!
$250 Third Place Winner: "Dear 2021" by Julia De Camargo Correa of Brazil
Julia's video is a spoken word piece that is her letter to 2021. She plans to study in the Netherlands in the coming year and we hope that those plans come to fruition for her! Congratulations Julia!
Thank you again to all who participated in this year's contest. Even if you didn't see the result you were expecting, please know that your participation means so much to us and all of your videos hold a special place in your heart. Be sure to keep an eye out for next year's contest. Who knows? 2021 could be your time!
No Responses to "And The TVC 2020 Winners Are…"
Leave a Reply