Posted on October 26th, 2020 by Connor Blay
We know that a lot of you are eager to start studying in the US this spring after having your fall plans affected by COVID-19, so we thought we should let you know about an exciting opportunity to study at one of the Midwest's Top Public Schools. Northwest Missouri State University would like to welcome international students to apply for the upcoming Spring 2021 semester. The November 1st application deadline is approaching fast and we want you to know everything about what Spring 2021 and the application process will look like.
Northwest's COVID-19 Response
Northwest has remained mostly on campus this fall and has done an outstanding job of keeping students and faculty safe by implementing rules and regulations to prevent the spread of the virus. The standard mask and 6 foot social distance requirements are in place and, in addition, Northwest has taken measures to ensure that: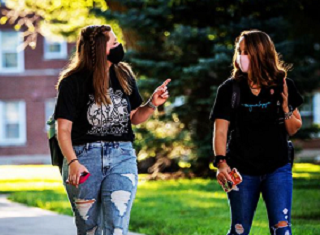 To-go containers and mobile ordering are available for students who wish to take food from the dining hall and leave.
Campus dining only allows a limited number of students inside at one time.
Restrooms on campus are being cleaned more frequently and disinfectant wipes are provided.
Areas called "Zoom Zones" are around campus for students who need to participate in a Zoom session.
Symptomatic individuals and those who have come in contact with those individuals will receive a COVID-19 test.
Bearcat logo face coverings are provided to all students and faculty.
Northwest plans to start its spring semester on Wednesday, Jan. 13, 2021, and to have an end date of Friday, May 7, 2021.
What Do You Need to Apply?
In order to be considered for admission at Northwest, you must provide the following items:
International application for admission
Application fee of $75 in US currency (nonrefundable)
Official transcripts from each secondary and post-secondary institution attended.
Copy of passport
Bank statement – verifies that your sponsor has a balance of at least $26,944 USD for undergraduate students and $16,309 USD for graduate students.
Northwest statement of support form – to be filled out by your sponsor stating the amount of support and years of support.
English proficiency exam score report – students must meet minimum score requirements. The Duolingo test is accepted as a form of English proficiency.
Transfer recommendation form – only if applying as a transfer student from another US university.
GRE and/or GMAT score reports – only if applying as a graduate student.
ACT/SAT scores – not required for admission, only Merit Scholarship consideration.
Again, if you would like to apply for admission at Northwest Missouri State University, the deadline is Sunday, November 1st, 2020. And, if you apply for Spring 2021 and must defer to Fall 2021, you will not be charged a Deferral Fee and you don't need to submit a new application.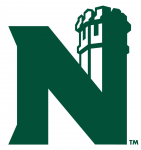 2 Responses to "Spring 2021 at Northwest Missouri State University"
Brian Says:
November 2nd, 2020 at 3:42 am

I hereby look forward,for international students studies.i am undergraduate degree student at egerton university Ken ya in bachelor of arts socialogy and religious studies.thanks for consideration

Connor Blay Says:
December 3rd, 2020 at 10:54 am

Hi Brian! To learn more about Northwest Missouri State University be sure to visit their profile.
Leave a Reply