Posted on April 3rd, 2020 by Connor Blay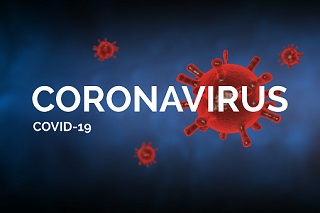 Wherever you are from and whatever age you may be, there is no doubt that you know about Coronavirus (COVID-19). For the first time in a very long time, people all around the world are facing the same issue. We understand that it may seem overwhelming, but there are a number of different actions you can take to help stop the spread of the virus, to take good care of your mental health and to prepare yourself for life once this has passed.
1. Follow guidelines from the World Health Organization (WHO) and the Centers for Disease Control (CDC)
One of the most important things to do is make yourself aware of the recommended and, in some cases, legally required guidelines put in place to stop the spread of the virus. All around the world, events are canceling, public spaces are closing, many people are self-quarantining in their homes, or in some countries like India, the ill are quarantined in specific facilities. By now almost every country in the world has reported cases of COVID-19. A lot of countries around the world are taking preventative legal action against the spread of COVID-19. Other countries have not yet been heavily impacted by the virus and have not taken legal action, requiring citizens to use good judgment and to be prepared; do your best to make sure your family and friends are mindful of the way their actions impact the spread of the virus even if your country of residence hasn't been greatly impacted at the present moment in time. WHO has advice that you should follow at this time*:
Wash your hands frequently and thoroughly with hand sanitizer or soap and water
Maintain social distance (at least 1 meter/3 feet) from people who are coughing and sneezing
Avoid touching your eyes, nose, and mouth
Cover your mouth with your elbow or a tissue when you sneeze or cough
If you have a fever, cough, and difficulty breathing seek medical attention early on
Stay informed and pay attention to updates about COVID-19
For international students living and staying in the US, the CDC's guidelines are slightly different. Because the US has now reported the most COVID-19 cases out of any country in the world, the CDC has put stricter guidelines in place currently*:
Stay at least 6 feet (About 2 meters) away from other people
Wash your hands for at least 20 seconds with soap and water
Use hand sanitizer that contains at least 60% alcohol
Stay home if you feel sick
Wear a facemask if you feel sick
Clean and disinfect surfaces that are frequently touched daily
Following the guidelines from both of these institutions is the best way to stay healthy and to be prepared if you were to contract the virus. But you should also do your best to keep up-to-date with news on your own as changes are happening on a daily basis.
2. Take good care of your mental health
Many cities and states have put stay-at-home orders in place. During this period of quarantine and social isolation, you may start to feel stressed, anxious, lonely, or bored. There are a number of strategies you can use and actions you can take to make this time a little easier. International Student Insurance has come up with a list of 10 tips to stay happy and healthy during the pandemic:
Create a routine
Pace yourself
Get enough sleep
Get some sunshine
Listen to the experts
Stay up-to-date but limit media exposure
Be your own advocate
Take care of your body
Break up your day
Take it one day at a time and focus on the positives
In isolation, things to do will become limited, but that doesn't mean you can't do anything to stay mentally healthy and physically active. It's perfectly fine to go outside and exercise at a safe social distance from other people. Indoors, you can use streaming services to watch TV and movies, read books, cook a meal, video chat with friends, play a game, etc.
If you feel that your mental health is suffering, do not hesitate to ask for help. You should reach out to close friends, family, classmates, and co-workers. If your mental health begins to suffer on a larger scale, and you have suicidal thoughts, call the National Suicide Prevention Lifeline at  1-800-273-8255 from inside the US for free and confidential support. For students outside of the US, refer to this list of international suicide hotlines to call should it come to this point.
3. Continue to plan for your international education future
While self-quarantining and social distancing are necessary to our making it through this pandemic, we encourage future international students to look forward and to continue making plans for their international education future. In an article published on March 9, 2020, the CDC advised higher education institutions to "Consider postponing or canceling student international programs." As a result, most institutions have taken the advice and done just that.
If you're already an international student studying in the United States, you will have a lot to consider regarding your future studies. Many colleges and universities are starting to offer courses to international students online, which was previously not allowed. F-1 visa rules have temporary exceptions to give a little more leeway when it comes to the number of online classes colleges and universities can offer to international students during the pandemic.
The COVID-19 pandemic hasn't stopped international student interest in studying in the US and future international students should continue to search for schools that will fit their educational needs in order to stay prepared. In an address to international educators and students, Education International General Secretary, David Edwards said, "Today, teacher and education support personnel, union leaders, the world over, are coming together in myriad (countless) ways to find collective solutions to address the needs of their students, colleagues and communities… this is an unpredictable and difficult time that requires organized resistance and educational persistence. Yet today, Education International, our member organizations and the world's educators are committed to getting through this together." The international education community is here for you in this time of need and InternationalStudent.com is proud to be a member of this community. Take this as motivation to continue to pursue your international education dreams.
Remember that this will end, and don't lose sight of your goals and ambitions; we're all in this together.
*CDC and WHO advice are relevant as of April 3, 2020. Please check the CDC and WHO websites for the most up to date advice.
10 Responses to "3 Things International Students Should Do During the Coronavirus (COVID-19) Pandemic"
Leave a Reply