Posted on March 24th, 2020 by Connor Blay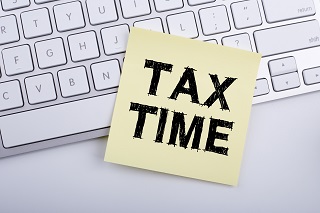 Just a friendly reminder that tomorrow at 11:30AM we will be on Facebook Live with our partner, Sprintax! If you haven't completed tax returns yet and have questions about the process, this livestream is an excellent way to get informed. Additionally, Sprintax Tax Expert, Neil Duffy will be joining us to help answer any questions you may have related to filing tax returns as an international student in the US.
International students should be aware that the IRS has made a temporary change to the regular April 15th tax return deadline due to the COVID-19 pandemic. You will now have until July 15th to mail in your tax returns to the IRS. That change applies to this year only. However, even though the deadline has been pushed back, you should still be thinking about getting your tax returns completed as soon as possible.
Please join us tomorrow at 11:30AM EST for Tax Season 101 for International Students. Be sure you're on our Facebook page a few minutes before it starts so that you won't miss anything. In the meantime, check out our Student Tax Return page for more information about filing tax returns.
No Responses to "Facebook Live: Tax Season 101 for International Students (Reminder)"
Leave a Reply