Posted on March 13th, 2020 by Connor Blay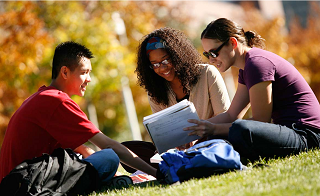 Great news for international students who would like to study English as a Second Language (ESL)! Students are now able to apply for the LynxDirect Pathway Program at the University of Colorado Denver (CU Denver) for the upcoming Fall 2020 semester and for the Spring 2021 semester. LynxDirect is an accelerated pathway to degree program which means you will save time and money while building your English skills. 
How Does it Work?
If accepted to the program, students will have guaranteed admission to the highest level in CU Denver's ESL Academy, ESL Academy Level 5. This will greatly accelerate the pace at which students build their English skills and start core classes. Students in this program can expect to follow this academic pathway to their major area of study:
LynxDirect Coursework
Students in the pathway program will immediately become a part of the diverse community of students and faculty at CU Denver. Then, after completion of the program's coursework, students will be able to choose a major and start full-time bachelor's degree coursework. These are the courses LynxDirect students will be required to take before entering their major:
Core Composition I; English 1020 (3-credits): Expand your ability to write for different purposes and audiences. Learn how to respond to a variety of rhetorical situations. Deepen your critical thinking skills and expressions of ideas.
Fundamentals of Communication; Communication 1011 (3-credits): Explore different models of communication. Learn more about interpersonal communication and nonverbal communication. Strengthen your analysis and decision-making abilities.
Pathway Class (Non-credit): Continue to strengthen your English language proficiency skills. Improve your overall preparedness for the academic rigors of an American university.
How to Apply
Interested in applying for LynxDirect? Go to http://internationaladmissions.ucdenver.edu/ to complete the online application for the major of your choice. Then, send your academic transcripts over to CU Denver International Admissions. Please note that you will only be considered for admission if you have met the TOEFL or IELTS score requirements:
IELTS: Overall 6.0; 5.5 or higher in 3 sub-scores; 4th sub-score of 5.0 or higher
TOEFL: Comprehensive 70; 3 sub-scores must meet "High Intermediate", and 4th sub-score must be at lead "Low Intermediate"
Don't wait to apply. Start your international education journey with CU Denver's LynxDirect Pathway Program now!
No Responses to "Study ESL Through CU Denver's LynxDirect Pathway Program"
Leave a Reply