Posted on September 6th, 2019 by Phu Nguyen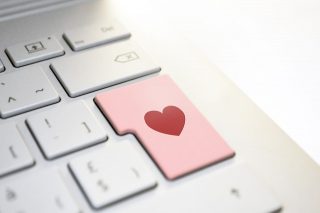 It can be so exciting to live in a new country, experience a new culture, and meet people from all over the world. Many international students become so immersed in their new home abroad that they want to expand their social scenes and even try online dating. Online dating is a relatively new and modern phenomenon that has been the foundation for many relationships in this day and age. As an international student, it's a great idea to take part in activities that could enhance your experience abroad, especially if it means finding your potential soul mate. Here are five tips for international students using dating apps:
1. Do not give your full name or share personal information on your dating profile.
It is important for you both to get to know each other, but do not give away too much personal information. You should use the app or website messaging system to get to know the person enough for you to feel comfortable giving them your contact information. Refrain from sharing too many details before you meet them in person. Someone who seems great on the dating app may be different in person.
Don't be afraid to Google the person before you meet them. A video chat via Skype or WhatsApp prior to meeting is a great way to help you decide if a romantic relationship is worth pursuing. If the video chat goes well, you can move on to meeting your date in a public setting such as a restaurant, coffee shop, or a public location like a popular park.
2. Know what you want and which apps/websites are made for that.
Talk to your friends about their experiences with online dating and see which apps or websites they have been on. There are several different ways to date online and even sites that allow you to narrow down your dating pool to those that have the same interests as you. Not every dating app/website is built with the same intent. Tinder is known for more casual engagement, whereas Match.com or Hinge are made with the intention of finding a long-term relationship. It is important to make a decision on what you want before meeting someone in person.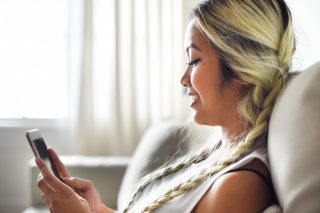 3. Tell a friend about your date.
A good thing to add to your safety measures is to tell a friend about the details of your first date. Seeing as it is with someone you have never met in person before, someone should know where you are and who you plan to meet. Have your friend frequently check in on you as the date is going along to make sure all is well. "Find my Friends" is a popular location app to use as an extra precaution. You can never be too careful when meeting someone new!
4. Trust your instincts and protect yourself. Safety comes first.
Do not ignore any red flags. If someone is disrespectful or rude during the first few conversations, it is best to not pursue the relationship further. Do not be afraid to report unacceptable behavior to the app or website customer service teams and do not hesitate to un-match or block people if it doesn't feel right. Have high standards, know your worth, and do not let anyone waste your time.
5. Learn the dating norms in the country you're studying in.
Before you meet someone for a date, talk to your local friends about the dating culture of where you are. Cultural dating norms can differ from place to place and you never want to make anyone feel uncomfortable. Arrive prepared and competent. There are acceptable ways of showing affection everywhere. In many places and circumstances, it is not appropriate to be physical immediately, but a simple touch on the arm can show your interest without crossing boundaries. 
If you are ever unsure, it is always okay to ask permission to touch someone. And under every circumstance, remember that NO MEANS NO. Respect others' boundaries and do not assume anything the other person is thinking or feeling without verbal consent. Consent is crucial in dating, especially as an international student. Severe consequences are enforced if consent is not given, including potentially revoking your student visa if things really get ugly. Always keep appropriate boundaries in mind.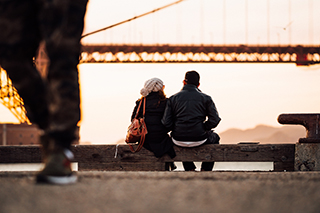 Most importantly when it comes to online or dating in general, relax! Online dating is a great way to meet new people in this age when people have so much access and ability to. Getting to know new people, especially romantically, as an international student can seem scary, but this shouldn't hold you back. Dating is supposed to be fun, so enjoy your time abroad and see what comes of it!
14 Responses to "Five Tips for International Students Using Dating Apps"
Leave a Reply