Posted on April 5th, 2019 by Phu Nguyen

For the international student drawn to quieter regions of the US, the University of Southern Indiana (USI) provides a beautiful backdrop. Located on a beautiful 1,400-acre campus in Evansville, Indiana, students can do things like visit the Angel Mounds State Historic Site, which is formerly a home to prehistoric Native Americans, has 12 earthen mounds, a museum, and trails. Even with the beautiful natural surroundings of campus, Evansville is the third largest city in Indianapolis by population, so students don't have to feel stifled if they want a small taste of urban life as well. USI as a whole offers the best of both worlds.

Founded in 1965, the University of Southern Indiana enrolls over 11,000 dual credit, undergraduate and graduate students in more than 100 areas of study. USI offers programs through the College of Liberal Arts, Romain College of Business, College of Nursing and Health Professions, and the Pott College of Science, Engineering, and Education. The school offers continuing education and special programs to more than 16,000 participants annually through outreach and engagement. Making diversity a priority, USI is host to international students from around the globe. Students from 90 Indiana counties, 39 other states, and 70 other countries make up the demographics at the university.

For students interested in an athletic experience along with the academic, USI is a proud competitive member of NCAA Division II and the Great Lakes Valley Conference. 17 varsity intercollegiate men's and women's sports are offered including basketball, golf, soccer, and more.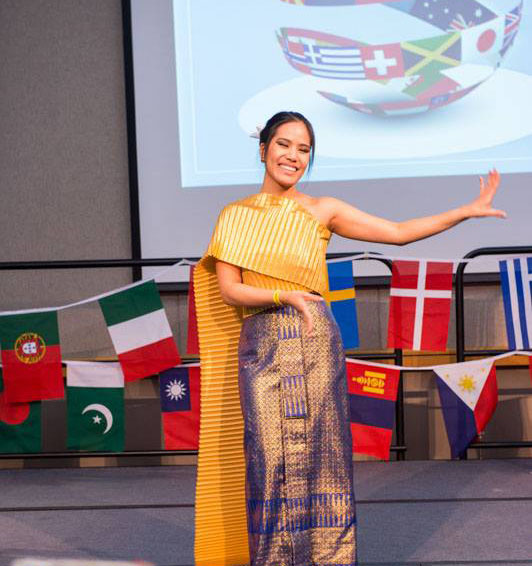 International students considering USI would benefit from these fast facts:

Eighty-eight percent of recent USI graduates report they are employed; of those, 83% report being employed within their field.
A record number of recent graduates, 25%, are continuing their education in a graduate or professional program.
There are over 140 student organizations on campus.
Evansville is an easy drive from Indianapolis, Louisville, Nashville, and St. Louis.
Plenty of international students prefer to opt for quiet surroundings like that of the University of Southern Indiana's in Evansville. It allows for them to live in a serene suburban environment with easy access to more urban cities if they wish to visit. Beyond the scenery, USI has set out to offer an all-around immersive education that includes an array of extracurricular activities, sports, friendly locals, and other international students.

Learn more about the University of Southern Indiana.
No Responses to "International Students Choose the University of Southern Indiana"
Leave a Reply