Posted on February 1st, 2019 by Phu Nguyen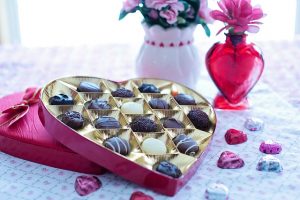 You'll start to see the aisles in the stores fully loaded just after the new year is rung in. The shelves will be inundated with red, pink, teddy bears, roses, and hearts. Valentine's Day in the US will be celebrated all around the country on February 14th, but at least it won't sneak up on you. The anticipation will be aplenty.

The first Valentine's Day, also known in history as The Feast of Saint Valentine, was in the year 496. There are multiple legends of Saint Valentine, and different reliquaries in the Czech Republic, Ireland, Scotland, England and France all claim to have bones attributed to a Saint Valentine. The day first became associated with romantic love in the 14th century, when the tradition of courtly love flourished. Each country has their own way of celebrating Valentine's Day, but how is it most commonly celebrated in the US?

Traditionally, Valentine's Day is reserved as a day for lovers. As the holiday is not a US government holiday, most people will still be attending work or school and tending to their normal everyday obligations. Because of this, a romantic dinner still remains the most popular way for couples to celebrate the day of love. You're also likely to see many colleagues and peers receiving gifts from their significant others throughout the day. And of course, you may find yourself with some chocolate or flowers as well! It's an overall pleasant day, as any day celebrating love will tend to be.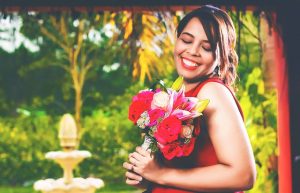 Finding yourself unattached on Valentine's Day? Not to worry, you wouldn't be alone. Gaining popularity in the US as a trend in recent years is women celebrating friendships on Valentine's Day when they don't have a significant other. Often they'll have group dinners and sometimes even send flowers to one another. This alternative has been colloquially dubbed as "Galentine's Day." The normalization of this tradition allows for just about anyone in any romantic status to celebrate this fun, full-hearted day.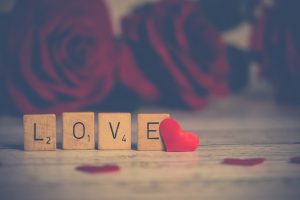 Whether you have a significant other or you choose to celebrate The Feast of Saint Valentine with friends, there's never a lack of good restaurants, candy, and gifts to do so with. So break out the bubbly, feast on some chocolate, and tell someone you love them – the latter being the most important of things to do. After all, nothing but a simple few words is needed to express some affection to someone who matters to you.

No Responses to "Celebrating Valentine's Day in the US"
Leave a Reply