Posted on November 21st, 2017 by Bryanna Davis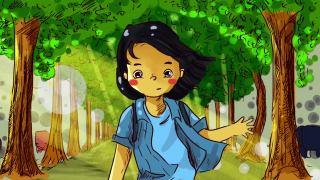 We are pleased to announce that the 2017 Travel Video Contest winners have been chosen! This year we received 103 eligible contest entries from around the globe and we couldn't have been more pleased with the quality of videos as the passion and drive was able to shine through in each one. If you've been following our 12th annual contest then you know that our InternationalStudent.com team narrowed down each of the entries to just 15 finalists, including the Viewers' Choice Winner: "Making the US My New Home." From there our judging panel determined the final first, second and third place winners and we are excited to share them with you:
$250 Third Place Winner:
"New York, New York, My American Dream" by Eliel Freer-Sullivan. Eliel serenades us while sharing his New York dream and provides us with quite the musical treat. The combination of beautiful sounds and sights is one you won't want to miss.
$500 Second Place Winner:
"Drawing My Trip" by Laura Catalina Rey Gallego. Laura's dream of working in a Hollywood studio won't seem too far away for her once you see her incredible drawing talent. Watch her story unfold as it's laid out in her drawings for all to enjoy.
$4,000 First Place Winner:
"Finding My Ikigai" by Dini Restyanti. Dini has identified her Ikigai and is on a mission to pursue it. Her Japanese inspired animations show just how talented Dini is and that she is on her way to make a difference in the world through her talent.
We were impressed not only with the winners in this year's contest, but each video entry. Watch each of the 2017 Travel Video contest entries and start thinking about what type of video you can create next year to enter our 2018 Travel Video Contest which will open September 2018.
No Responses to "Announcing the 2017 Travel Video Contest Winners"
Leave a Reply