Posted on May 26th, 2017 by Connor Smith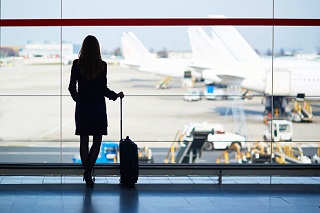 The aviation industry is more than just being a pilot. Being a pilot is just a small piece of what goes into the aviation industry. The aviation industry is a complex industry with many components from what makes the world's airports function, current industry trends to planning and design.

Where can you learn about these components? Embry-Riddle College of Business in Daytona Beach offers business programs with concentrations in the aviation industry with a specialized curriculum at both the undergraduate and graduate levels. These unique degrees will prepare you for careers specifically related to aviation.
If you want to study business in a innovative and cutting edge way then these programs may be something you'll fall in love with. Getting a degree is important but it's more important to have a degree in something you can see yourself doing and growing with for the rest of your life, so earn your bachelor's in Aviation Business Administration or in Business Administration.
Do you already have your bachelor's degree? Consider taking your education a step further by pursuing your master's in Business Administration, Aviation Finance or Business Administration in Aviation Management. Embry-Riddle even offers a one of a kind Ph.D. program in Aviation Business Administration!
Embry-Riddle's College of Business is located in Daytona Beach, Florida. Studying In Florida definitely has some fun perks.
Year round sunshine, favorable temperatures and even beaches you can drive on! Embry-Riddle is located in Daytona Beach which holds nickname "World's Most Famous Beach."

Located a little less than two hours away are Orlando's thrilling theme parks such as Disney World, Universal Studios and SeaWorld.

Home to the Daytona 500 which is a 500-mile-long (805 km) NASCAR race and is the highest viewed U.S. televised racing event each year since 1995!
Today's industry leaders are looking for graduates with a specific purpose. Anyone can obtain a business degree and blindly enter the business world. While someone who has dedicated themselves to a specific area of expertise will have a competitive advantage in the securing a business career related to aviation. Embry-Riddle will give you the competitive edge to succeed in the business or the aviation industry.
No Responses to "The Aviation Industry is More Than Just Being a Pilot"
Leave a Reply