Posted on July 8th, 2016 by Bryanna Davis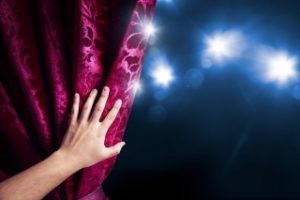 Are you an international student seeking to study at one of the top show production schools in the United States? If so, Los Angeles, California must make it onto your short list of where to study show production. Located on the Pacific Coast of the US, Los Angeles combines year-round sunny weather with boundless opportunities to learn and study elements of show production that will leave you extremely satisfied with your choice.
So, where should you study show production in Los Angeles? Check out some of the country's top show production schools which include the University of Southern California, University of California Los Angeles, and California State Northridge. Each of these schools is located at a convenient distance from the rest of the city as well as near the coastline.
The Hollywood Bowl, the House of Blues and the Roxy are just a couple of concert venues in Los Angeles that play host to countless live shows each year and could provide a valuable internship experience to you as a student. If concerts are not your forte, perhaps you could try your hand at Disney's California Adventures with live productions and parades.
Los Angeles is also a great home base for international students to take in all that the US has to offer. Yosemite National Park is just a few hours outside of the city and is a great getaway for a weekend trip to hike and see the giant Sequoias. You can also head up the Pacific Coast Highway to one of many beach towns, or spend a weekend riding the cable cars in San Francisco.
No matter where you choose to study show production, you should know that Los Angeles is at least a must-visit for sound, video, audio and technical junkies alike. It's no wonder that some of the country's top show production schools have made their home in Los Angeles. Maybe you, as an international student thinking about where to study show production, should consider it too.
No Responses to "Where to Study Show Production: Los Angeles"
Leave a Reply