Posted on December 26th, 2015 by Bryanna Davis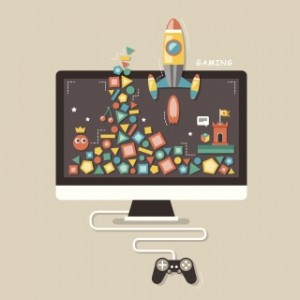 Even with the past economic roller-coaster, game design majors in the United States are still able to obtain successful careers in a sector of the US economy that has continued to thrive. These students will also be able to work with some of the most recognized and successful game design studios in the world.
However, there are some important and frequently under-asked questions for international students choosing a game design major to consider: "Should I get an Associate of Arts (AA), a Bachelor of Science (BS), or a Bachelor of Arts (BA)?", "Will an undergraduate degree in game design from just any institution serve me equally?", "Are there particular institutions or programs with affiliations to the studio I would prefer to be employed for?"
Answering these questions will greatly help international students determine which institutions have the proper video game design program for them. For instance, video game design majors hoping to work at a major game design studio, such as Blizzard, may find it more prudent to consider making their undergraduate degree in video game design a BS or BA. An AA will only equip most video game design majors with enough skill to work in a limited capacity as part of a development team, and as such, video game design majors with AA's may find it more difficult to land employment with a mainstream firm versus an independent game designer.
The field of video game design is diverse and draws material from the disciplines of mathematics, computer science, interpersonal communication and production. That being the case, video game design majors should have a clear idea of what role they would prefer to have on a development team. This will assist them in the configuration of the degree that will help enable them to serve in their desired role. For instance, a BS in game design reflects a strong programming foundation, whereas a BA indicates a specialization in the visual and narrative aspects of game creation.
By planning out his or her undergraduate degree in video game design, an international student can avoid unnecessary obstacles, as well as procure a degree exactly tuned to their specific ambitions!
No Responses to "Mapping your Undergraduate Degree in Game Design"
Leave a Reply