Posted on October 13th, 2015 by Victoria Troupe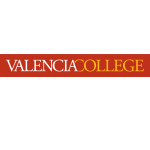 If you are trying to figure out the right path for your education in the United States, it is important to understand the different types of institutions that are available to you. That's why we've teamed up with Valencia College in Orlando, Florida to introduce you to the U.S higher education system. We will explore the differences between universities and colleges and discuss some of the options for students after graduation.
You'll also get an inside look at Valencia College's student life and options during and after your studies and be able to have your questions answered, live!
The Google Hangout will be held on October 16th, 2015 at 10am EDT. Click the button below to sign up for this event and receive a reminder email from Google on Friday morning.
Can't attend on Friday? No problem! Click the link above anytime after the broadcast to learn about the U.S. higher education system!
Send your direct inquiries to Valencia College here.
No Responses to "Join our Hangout for a Sneak Peek into the U.S. Higher Education System"
Leave a Reply